Students Cry Over Spilled Milk
The school district has recently made a change with the company they buy milk from.
As many students throughout the Atlantic Community School District may have noticed, there has been a slight change in the lunches this year with a switch from Anderson Erickson milk to Hiland milk.
Before the school decided to make the switch, the lunch crew had a trial run at the middle school. According to head lunch lady Natalie Ritter, the middle schoolers liked it so the change to Hiland was made.
The school chooses which company to buy milk from through a bid and Ritter said, "They [Hiland] had a lower bid." A letter is sent out to three different companies and then a meeting is held with the superintendent, Steve Barber. From there, the three companies send representatives and the bidding process is opened. The process takes about a month and the company with the least expensive bid typically gets the job, but the board has the last say.
After the school made the change Ritter said, "Washington, Schuler and the middle school like it but at the high school they don't." The only major difference between the two brands of milk is the chocolate milk, as it seems to be thinner than the milk the school has bought for the past few years.
The school district doesn't buy all dairy products from Hiland; the yogurt and cheese come from Martin Brothers.
A question that many people often ask is what happens to the milk when it expires. Hiland comes to the school and takes the expired milk back, but "I don't know what they do with it after they take it," Ritter said.
"Anywhere between 200-250 students drink milk every day [at the high school]," Ritter said. "There were students who tried it in the first couple weeks of school but didn't like it."
About the Contributor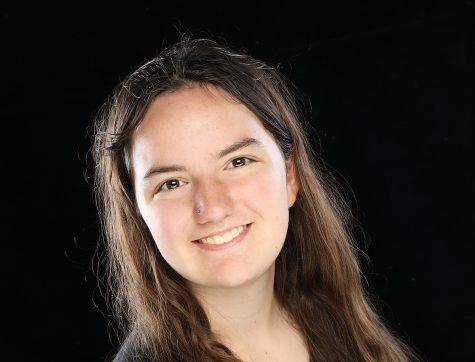 Grace Clay, AHS Needle Editor
Grace Clay is an editor on the AHS Needle journalism team. Clay mainly writes reviews, but this year she has "branched" out and begun writing cross...