Cyclones Topple Trojans
Hang on for a minute...we're trying to find some more stories you might like.
The volleyball team looked to beat the Harlan Cyclones on Thursday in order to clinch their first conference win this season. The opposition had already claimed a conference win themselves by the time the Trojans traveled to Harlan.
First, the JV squads competed. The two teams had played each other at Atlantic's home tournament just a week prior, where the Trojans lost 2-1. Atlantic looked to get even with Harlan, but failed to reach this goal as they lost 2-0.
Next, varsity took the court. Coming into the match, Harlan was 7-8. The Trojans believed they could come away with a conference win against the Cyclones.
This belief showed in the first set, which was a close one. The two teams were all tied up at 23 points a piece. In volleyball, sets usually go to 25 points. However, if it gets to be 24-24, then the two teams must play to 26 in order to win by two points. The first set continued to go back and forth, but Harlan got a break and scraped by with the first set win 27-25.
In the second set, the Atlantic girls made a lot of mistakes. This cost them the set 25-13.
In the third set, the Trojans trailed the Cyclones 9-1. However, the girls rallied back to compete with their opponents. At the end of another tough set, Atlantic came up short as the Cyclones claimed their second conference victory of the season 25-22.
Besides the impressive comeback of the third set, the group showed their resilience and willingness to fight on throughout the whole match, as they totaled an amazing 57 digs. Senior Sadie Welter led the pack with 13. Also, the group put up 10 blocks. In both of these instances, the Trojans outscored the Cyclones on the stat sheet.
St. Albert is next up for the Trojans. The two teams will face off for the second time this season on Thursday at home.

About the Contributors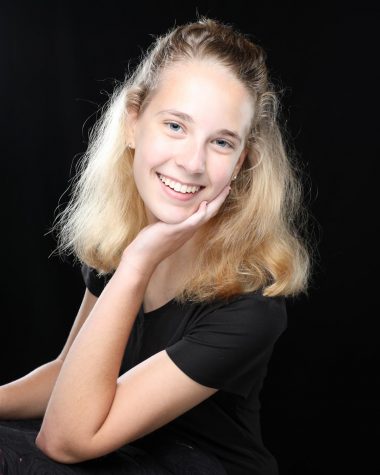 Hana Holtz, Editor
Hana Holtz is a member of the AHSneedle team, where she works with other journalists to keep the news website updated. "We work very hard," she said. According to Holtz, she didn't want to do journalism at first but journalism advisor Alison Berryhill convinced her to do it. Holtz said, "I liked it both semesters and decided to just keep doing it." She writes stories about school activities and events and her favorite part about the class is the people in it. The yearbook story she wrote with classmate Aly Brockob was her favorite story she has published to date. In her free time, Holtz likes to play tennis, watch TV and Netflix–the "usual stuff." She also likes to cheer on the Chicago Cubs, her favorite professional sports team.
Story by Colin Mullenix and Payton Fewson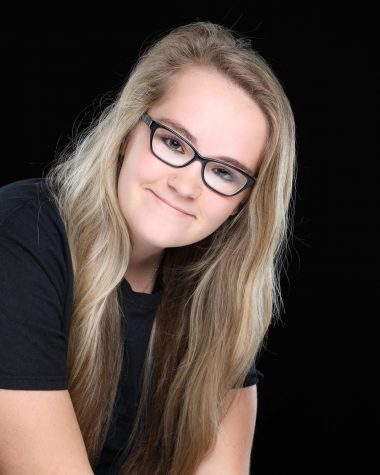 Emma Templeton, Editor
Emma Templeton joined journalism as a sophomore, because "my brother Logan took it so I decided to take it." So far she has liked journalism and how they have done Eye of the Needle and also went to Omaha, NE to visit the KETV Weather Station as part of a journalism trip last school year. Templeton is the photo editor and a video editor for the department. She also does birthday shoutouts for students in the school by tweeting a picture on the AHSneedle account with the student's name. If Templeton had all the money in the world, she would "buy a polar bear."
Story by Bodie Johnson and Maycie Waters