Remembering the Seniors
Interviews with seniors about what they want to be remembered as after they leave AHS.
Hang on for a minute...we're trying to find some more stories you might like.
About the Writers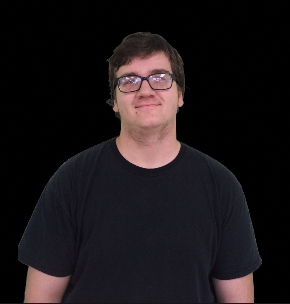 Lucas Behrens, Editor
Lucas is an editor for the broadcasting class and creator of the Trojan Minute. The Trojan Minute is a short video segment to help students get to know others around AHS. Behrens once made a video about Nate Renz and said it makes him proud because of the positive feedback about the video and the effects he created and put together for it. He is not in the actual broadcasting class so this can be a challenge for him, as he is expected to know how to do the things the others in the class do and it is difficult to remember where every option and effect is on Final Cut Pro. Behrens has been involved in band, Boy Scouts and Student Council. He plays bass drums and contrabass clarinet in band and in boy scouts he is one rank under Eagle Scout, which is the highest rank that can be achieved. He is also a household cook that helps feed the residents, cleans the dishes and makes sure everything else is clean at all times. His work hours vary.
Story by Noah Meinders

Brandon Woodard, Editor
Brandon Woodard is an editor for the broadcasting class. At the beginning of his junior year, Woodard decided to sign up for journalism as he thought it would be neat to learn about the behind the scenes activities. Woodard is a videographer with Alex Harper and also helps with editing. Woodard said, "My favorite part of journalism is getting to brainstorm ideas with Noah (Rutherford) because they are always funny." In addition to journalism, Woodard is interested in the culinary arts. He has taken all of the available foods classes at AHS except for one that is no longer offered. "I can cook about anything," he said. He likes to make fajitas from scratch, coming up with his own seasonings and mixtures. Woodard works part-time at the Atlantic Fridley Theaters and said, "It's really easy and I get along pretty much with everyone who works there." For his 18th birthday, Woodard got a forearm tattoo: Memento Mori. In Latin, this translates to "Remember Death," which means everyone is mortal.
Story by Tristan Jessen and Caleb Fulk