Busy Week Ends in a Win for Girls' Soccer
After a string of losses, the Trojan girls have put their first win on the board.
Hang on for a minute...we're trying to find some more stories you might like.
Due to two reschedulings, the Trojan girls' soccer team played three games in a row, May 7-9: Monday vs. West Central Valley, Tuesday vs. Creston and Wednesday vs. AHSTW. West Central Valley ended in a loss with a score of 4-1 and Creston with a score of 0-2. However, things turned around for the girls against the AHSTW Lady Vikings.
Wednesday's game began with the Trojans down 0-2 and about 17 minutes left in the first half because the game had actually started on May 1 but was cut short due to weather. Junior Alyssa Ginther scored the first goal for the girls at the start of the second half, beginning the comeback for the Trojans.
Sophomore Kenzie Waters put the second goal in the back of the net from a corner kick by senior Olivia Hemphill, who also assisted Ginther for one of her goals."We preach just hitting the ball and it wasn't the prettiest but it went in," assistant coach Daniel Vargason said about Waters's goal. Sophomore Kayla Mauk is also credited with an assist to Ginther, who scored the final goal for the Trojans with around 25 minutes left in the half.
The Lady Vikings were held off for the rest of the game with an impressive save by sophomore Corri Pelzer in the last 10 seconds of the game, running out for a one-on-one against the Vikings' leading scorer, Jordyn Holtz. Pelzer pulled it off and the Trojans got their first win of the season.
The girls are back in action Monday, May 14 against the Riverside Bulldogs.

About the Writers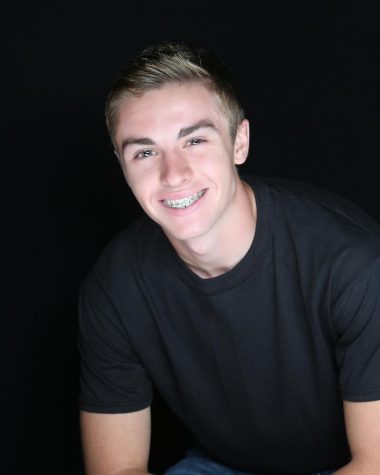 Dillon Sonntag, Editor
Senior Dillon Sonntag has been a part of the journalism team as an editor for three years. Most of these stories consist of sporting activities. Sonntag said his favorite story he's  written so far is "Meet the Freshman Basketball Team" when he was a sophomore. He enjoys journalism because of the "freedom to do whatever...
Ashley Wendt, Editor
Ashley Wendt serves as an editor of AHSneedle.com this semester. She brings a passion for stories, an eye for detail, and a drive for improvement to her role. In addition to editing, Wendt frequently writes content for the site.