Alyssa Ginther Earns Top Spot for Hawkeye 10 Girls' Golf
Hang on for a minute...we're trying to find some more stories you might like.
Coming back from a seventh-place finish in 2017, junior Alyssa Ginther took first at the Girls' Golf Hawkeye 10 Conference meet on Monday, May 7 in Shenandoah with a score of 79. She also made 1st Team All-Conference. Ginther has been involved with golf since her freshman year, where she placed fifth at conference.
Going into the day, Ginther said she felt like she would be able to place but "I definitely did not expect to place first." Compared to other tournaments and meets she was on the top of her game, having yet to score like she did. "I hadn't golfed in the 70s before so that was really exciting," Ginther said. Head coach Kathy Hobson said it was "nice to keep the individual championship in Atlantic."
Teammates Baylee Newell and Hannah Alff finished sixth and eleventh, respectively. Newell also made 1st Team All-Conference and Alff made 2nd Team All-Conference. Hobson said she was proud of how the girls competed and the team has greatly improved in the past month.
As the team prepares to compete at regionals on May 21, be on the lookout for more top-notch scoring from the Atlantic girls.

About the Writers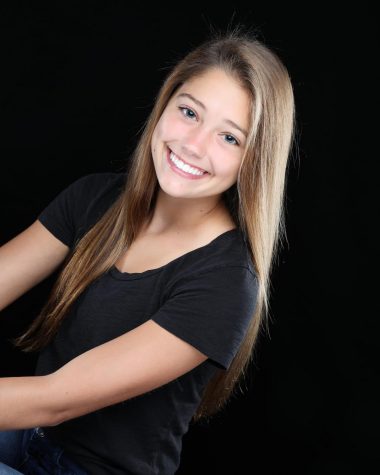 Ashley Wendt, Lead Editor
Journalism is a family affair for the Wendts, as Ashley Wendt's siblings got her involved in Journalism. Her brother Trevor was the first to join and he was the producer of Eye of the Needle during the 2017-18 school year. Wendt's twin sister Erin was the next to join during her sophomore year. Wendt is one of the lead editors of AHSneedle, so her job is to assign stories to the reporters and edit the stories they write. Her favorite part of journalism is "seeing the finished products" and what others can do. Her most memorable moment in journalism is when she went to a summer camp at Drake University, where she attended a web design class that she thought was "super helpful." In her free time, Wendt enjoys going on walks with her family and riding her horses. She is also out for cross country, starting her running career in seventh grade. She said she joined because her mom ran and she "wanted to be just like her."
Story by Madison Botos and Braden Smith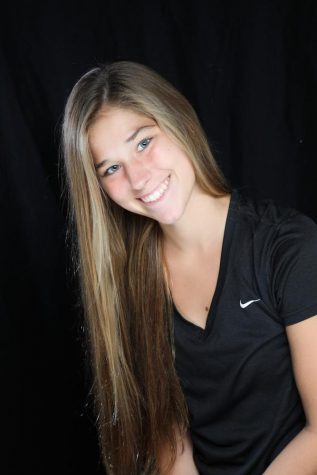 Erin Wendt, Business Manager/Editor
Junior Erin Wendt is one of the two business managers for the AHS journalism department. She also occasionally writes stories for AHSneedle, and her favorite stories are the "Getting to Know the Class of 2017" articles. Wendt said she loves the "independence" of journalism and being able to choose what you do, like broadcasting or yearbook, as well as what she wants to write about. Her favorite memory in journalism so far has been participating in the Media Now camp at Drake University this past summer, where she learned a lot about writing stories as well as meeting many new people.
Wendt has been involved in cross country and soccer so far in high school and has joined FFA this year. Wendt enjoys the "atmosphere during cross country" and how everyone can relate to each other, because no matter if you're JV or varsity, "everyone is giving their best effort." Wendt's favorite thing about soccer is the overall attitude of the team. She said, "Even though we don't have winning seasons, we still make the most out of it and have fun." She is also is looking forward to making some memorable moments in her first year of FFA.
Wendt says her twin sister Ashley knows her best, and she enjoys "chilling on the couch" on her phone, or riding horses with her mom and sister. If her friends had to describe her, they would probably say that she's good at making cookies and the "mom' of the group. They might also say she's quiet because she said she doesn't "talk a lot when we're hanging out in groups."
Wendt would describe herself as quiet and nice, but her sister might disagree with that at times. She also says that she goes to her room for a calming place because "I can be alone." Something that she would never change about herself is her personality.
Profile written by: Ashley Wendt