Alyssa Ginther Earns Top Spot for Hawkeye 10 Girls' Golf
Hang on for a minute...we're trying to find some more stories you might like.
Coming back from a seventh-place finish in 2017, junior Alyssa Ginther took first at the Girls' Golf Hawkeye 10 Conference meet on Monday, May 7 in Shenandoah with a score of 79. She also made 1st Team All-Conference. Ginther has been involved with golf since her freshman year, where she placed fifth at conference.
Going into the day, Ginther said she felt like she would be able to place but "I definitely did not expect to place first." Compared to other tournaments and meets she was on the top of her game, having yet to score like she did. "I hadn't golfed in the 70s before so that was really exciting," Ginther said. Head coach Kathy Hobson said it was "nice to keep the individual championship in Atlantic."
Teammates Baylee Newell and Hannah Alff finished sixth and eleventh, respectively. Newell also made 1st Team All-Conference and Alff made 2nd Team All-Conference. Hobson said she was proud of how the girls competed and the team has greatly improved in the past month.
As the team prepares to compete at regionals on May 21, be on the lookout for more top-notch scoring from the Atlantic girls.

About the Writers
Ashley Wendt, Editor
Ashley Wendt serves as an editor of AHSneedle.com this semester. She brings a passion for stories, an eye for detail, and a drive for improvement to her role. In addition to editing, Wendt frequently writes content for the site.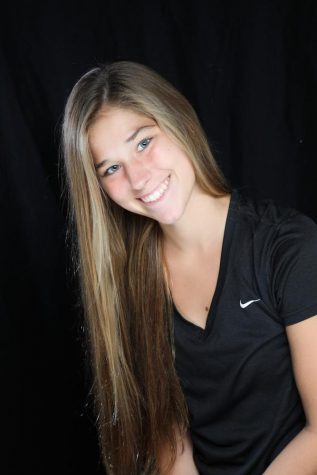 Erin Wendt, Business Manager/Editor
Junior Erin Wendt is one of the two business managers for the AHS journalism department. She also occasionally writes stories for AHSneedle, and her favorite stories are the "Getting to Know the Class of 2017" articles. Wendt said she loves the "independence" of journalism and being able to choose what you do, like broadcasting or...