Told By the Black and Gold –
IDENTITY - What makes you YOU?
Hang on for a minute...we're trying to find some more stories you might like.
Your AHS Podcast!
Featuring Rachelle Lipp, Clayton Jipsen, and Hana Holtz

About the Writers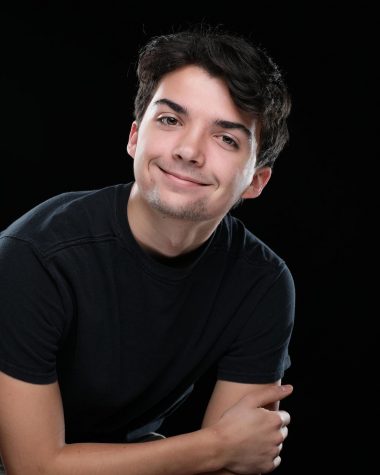 Noah Rutherford, Editor
Noah Rutherford has been a journalist since his sophomore year of high school. According to journalism advisor Allison Berryhill, Rutherford's main focus is broadcasting. He edits videos and sometimes even stars in them. Rutherford is most proud of his meme video, a compilation of all 2017 memes, because "Berryhill submitted it for a competition and I didn't even know until I won third place in an Iowa Journalism competition." Besides journalism, Rutherford's favorite subject is art. "I like art, you literally just make things. There is creativity but with guidelines," he said. Showcasing his familiar comedic prowess, Rutherford said the one thing he couldn't live without would be "oxygen."
One thing Rutherford would be willing to give up for the rest of his life is an arm, laughing it off with the comment about how people would be "nicer" to him. His favorite sport to watch is skateboarding contests. "Other sports are boring to me. They do the same thing over and over, skateboarding is more exciting," Rutherford said. His cousin introduced him into skateboarding because they played Tony Hawk's pro skate together. He got a concussion when about eight years old from going down a halfpipe.
Rutherford had a hard time deciding on his favorite food and said, "There are so many good foods, my favorite fruit is raspberries because they're so good. When my moms buy them I eat them all. Same with cherry tomatoes." Two things Rutherford would like everyone to know are, "I have a tooth on the roof of my mouth," and "Don't think too hard about what I say," and his advice is "check yourself before you Shrek yourself."
Story by Dazia Sorensen and Aliyah Jordan

Brandon Woodard, Editor
Brandon Woodard is an editor for the broadcasting class. At the beginning of his junior year, Woodard decided to sign up for journalism as he thought it would be neat to learn about the behind the scenes activities. Woodard is a videographer with Alex Harper and also helps with editing. Woodard said, "My favorite part of journalism is getting to brainstorm ideas with Noah (Rutherford) because they are always funny." In addition to journalism, Woodard is interested in the culinary arts. He has taken all of the available foods classes at AHS except for one that is no longer offered. "I can cook about anything," he said. He likes to make fajitas from scratch, coming up with his own seasonings and mixtures. Woodard works part-time at the Atlantic Fridley Theaters and said, "It's really easy and I get along pretty much with everyone who works there." For his 18th birthday, Woodard got a forearm tattoo: Memento Mori. In Latin, this translates to "Remember Death," which means everyone is mortal.
Story by Tristan Jessen and Caleb Fulk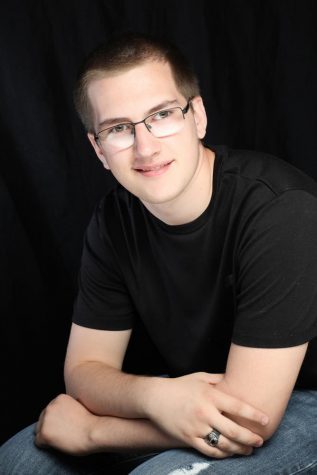 Marcus Duranceau, Editor
"I do Trojan Buzz with Noah."  Marcus Duranceau, a junior  stated about the role he played in the AHS needle. His most proud video is last week's clown video, he loved how well it was put together. He enjoys the lemon drops that Allison Berryhill, staff member at the Atlantic High school, gives out to the students.
Duranceau sees himself as a "weird/sketch" person, but he wouldn't change that. His idea of a relaxing place is his room, sleeping. "I don't know ask them." he stated about how his friends would describe him. He is also the proud owner of a 1967 Batmobile replica. The talent he would like to have is "playing a guitar."
"Pizza." He stated is the food he would only eat for a year. "It was probably scrambled eggs." Is what he stated for what he last cooked.
Duranceau stated that the Green Bay Packers were his favorite football team. He joined the wrestling team and wrestles for the Atlantic High school.
"No, not really." He stated about if people didn't know something about him. People who know him include David May, a sophomore at the Atlantic High school, "It's scary," he stated about how much they are alike.
"People who are taller than me obviously." Duranceau said about who he looks up to.
"It's blue and green, it's like a water stream across it, diagonally." He explained his wallpaper on his phone
Profile written by: Brylee Aldrich and Hannah Anstey