Getting to Know the Class of 2018: Ashleigh Graeve
Senior Spotlight featuring Ashleigh Graeve
Finally realizing what she wanted to do after high school was a big moment in Ashleigh Graeve's life. When she was younger, she wanted to become a veterinarian because of her love of animals but now she has decided to go into the skincare field. Graeve said, "I've never had good skin and I love learning about what I can do to make it better with different treatments." Graeve will be focusing more on esthiology than cosmetology, while also doing makeup-related things. "I saw how it can become an art. There's so much you can do with makeup and it's fascinating to me," said Graeve.
Graeve's Grandma, who adopted her when she was only a few weeks old, has made a very large impact on her life: from how she was raised to dedicating her entire life to giving Graeve great experiences. Her grandma has been able to take her to England and many different states to view various attractions. Graeve also loves going to the Virginia Beaches with her uncle to collect seashells.
An accomplishment Graeve said she is very proud of is when she was offered to present a paper at Northwest Missouri State University. The paper was about The Crucible, a play written by Arthur Miller, and Graeve decided to analyze Abigail Williams, one of the main characters. "Abigail was a crazy teenager, so I decided to tie in the possibility of dissociative identity disorder. It took a lot of research in the text and in books and online to put things together. It was an incredibly interesting topic for me," said Graeve. This experience helped Graeve open her eyes to the great opportunities she has in her future.
About the Writer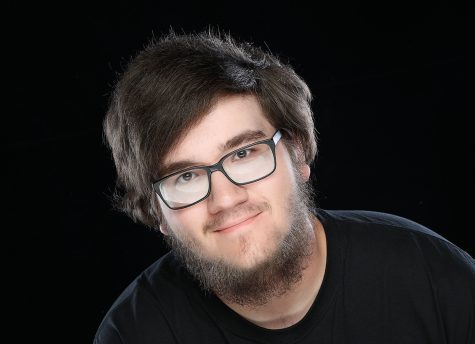 Lucas Behrens, Broadcasting Videographer
Lucas Behrends is an editor and videographer for the broadcasting class. His main role in journalism is to take pictures and short videos for Eye of the...