Girls' Soccer Preview
Hang on for a minute...we're trying to find some more stories you might like.
Spring break is right around the corner and for students involved in girls' soccer, that means the season is almost here.
"I'm just excited to see who plays where because I'm not sure what formation I am going to run yet or how we are going to fit together as a team," said head coach Jordan Newberg about the upcoming season. After losing 9 seniors the team is expected to have around 25-30 girls, including returning varsity players Olivia Hemphill, Halsey Bailey, Alyssa Ginther, Sadie Welter, Erin Wendt, Chloe Davis, Kayla Mauk, Corri Pelzer, Callie Richter, Katie Saluk, Emma Templeton, Mckenzie Waters and Piper Zarbano.
According to Quick Stats, the team had a 4-11 record last year, with wins against Missouri Valley, Riverside-Oakland, Harlan and Carroll. "I think we have the potential to be better than we were last year but we will just have to see," said Newberg. The team had a total of 183 shots with 22 goals and 10 assists.
Newberg said the goal for this season is to work together as a unit and "build upon what we had last year and get our fundamentals better." He plans to work on basics such as foot skills, passing and dribbling.
Last year, neighboring schools Exira-Elk Horn Kimballton and CAM joined the team, but according to Newberg, "Exira won't be joining us this year, just CAM and Atlantic right now, possibility of Red Oak if something got working."
According to assistant coach Daniel Vargason, the goal for the JV squad is to improve as a whole. "You know, I really don't care too much about wins and losses in the JV but if we improve from day one, every day, that's what we want in our program." Fatima Gonzalez, Monica Velez, Grace Clay and Erin Barrick are some of the returning JV players. Many of the girls play both JV and varsity including CAM players Haley Becker and McKenna Stuhr, Davis, Mauk, Templeton, Waters and Wendt.
"I think depending on how the off-season goes and how people work going into the season we could see some girls playing varsity," said Vargason. "I can see Erin Wendt earning a spot on varsity, Chloe Davis and Emma Templeton could get some more minutes." There will also be a goalie battle between Bailey and Pelzer for the starting varsity spot.
Grace Barkley and Lauren Nicholas are two of the freshmen planning to play soccer this upcoming season. Barkley is most excited to play with her friends and hopes to score a goal. "I'm excited for the new experiences and opportunities," said Nicholas.
Official practice begins the first day of spring break: March 19th. The first week consists of practice twice a day, once in the morning and another in the afternoon. "We usually run and do some core or lift in the morning," said Mauk. "The coaches really get us into shape before the season starts." In the afternoon, a normal practice is held which includes skill drills, scrimmaging and taking shots. After practice, the girls usually have a form of "team bonding," according to Davis.
Every Sunday at 7 p.m. at the high school there are open gyms supervised by one of the coaches. "Come try it because you never know if you're gonna like it or not," said Newberg. "A good idea is to come on a Sunday and try it one time without having to commit."
If you are interested in playing, there is a sign up sheet in the front office or you can email Newberg at [email protected].

About the Writer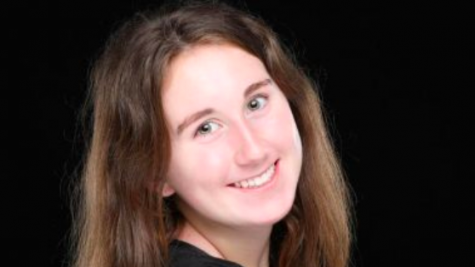 Kathryn Saluk, Editor
When Katie Saluk isn't "hangin' with the bros," she can be found participating in multiple activities at AHS. Saluk is a member of the anchor team...