Girls' Win First Soccer Game of the Season
Hang on for a minute...we're trying to find some more stories you might like.
The girl's soccer team tallied their first win of the season on Monday, April 24,  with a 3-0 victory at Missouri Valley. All three goals were scored by senior Danyelle Hass.
"It felt great, getting the opportunities [to score] means our team is getting itself figured out. We have to get everyone in the right spot, and being able to score shows we are getting there with that," Hass said.
Hass did not take all of the credit for these goals. "I scored one on my own by taking a throw-in up the field," she said. "The other two I was able to get passed from a player on the field and it went through their defense and I was able to score off of those."
Three goals in a game by one player is called a hat trick. This is Hass's third time achieving this notable accomplishment. "I had a hat trick on Harlan last year [when] we won 4-3 in double overtime, and also had a hat trick to win the Carroll game last season," Hass said.
The girls played St Albert on Tuesday, April 25. "Our team played hard. The weather was pretty bad, and we had a few girls with some minor injuries that played through strong," Hass said.
Although the Trojans fell to the Saintes 8-0, Hass noted some positives. "We were able to connect some great passes that could have led us to goals, but we kept getting shut down quickly. I think once we figure out where to put everyone we will come out hot and this post-season we could rock some teams," she said.
Hass said senior Emily Hohenberger adjusted to being moved a lot very well, and senior Megan Behrends, freshmen McKenzie Waters and Katie Saluk are all "adjusting to their first year of soccer by playing hard and have earring some valuable varsity playing and starting time."

About the Writer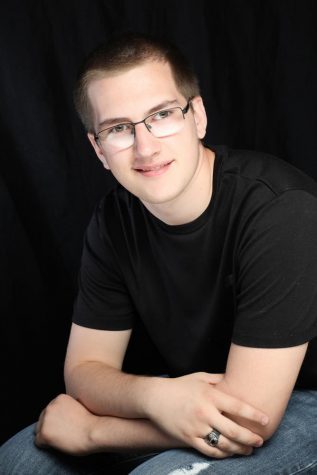 Marcus Duranceau, Editor
"I do Trojan Buzz with Noah."  Marcus Duranceau, a junior  stated about the role he played in the AHS needle. His most proud video is last week's...