Five Students Earn Hawkeye Ten Academic Honors
Hang on for a minute...we're trying to find some more stories you might like.
Five Atlantic students received Hawkeye Ten academic honors with one of them earning the Character Award. The five seniors were Megan Behrends, Sam Coder, Emily Hohenberger, Tori Krogh, and Anna Iekel.
Emily Hohenberger was honored with the Character Award it is an award that is someone who is proficient in academics and the five pillars of character.
In order for these kids to be selected they have to score a 29 or higher on the ACT. Once they have done this the school nominates individuals that meet this criteria. Then they go to anonymous board who selects 22 students out of the entire 2017 class in the Hawkeye Ten.
This is a step up from last year when only one student represented AHS and now we have five students.

About the Writer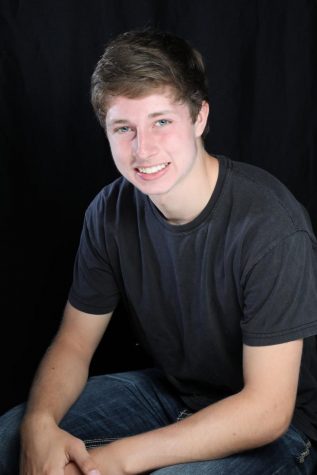 Jaxson Eden, Celebrations editor
Jaxon Eden, Head anchor for Atlantic's Eye of the Needle, fuels all of his outstanding efforts by the motivation to be better than others, or the best he himself can be. Those 24 people who beat him at state track last year are his motivation on being the best person he can both on and off the field, court, and track. Eden's inspiration has always been his family, having modeled him into the man he is today. Some of his most favorite projects will always be the advertisements for the 2015-2016 school year, and also all of the videos Logan Templeton does. A casual relaxing day would be in his room playing 2k with his buddies, or if it would happen to be on a Sunday would be rooting for the New England Patriots. His love for sports is easily defined with all of what he does being a year-round athlete. When asked what they think of Eden people will tell you his personality is very good along with his sense of humor, making him very sarcastic. He treats his Yeezys as if they were his kid, never wanting to get rid of them. Most people would not know that Eden could do a double backflip. If he had to choose one superpower Eden would easily choose to have a photographic memory. He thinks very highly of himself so when asked, he would most likely say freaking awesome which shows his happy demeanor and flamboyant personality. Some good pasta and a casual Jack's Frozen pizza are his normal go to food when he feels hungry. Eden always shows that he is a phenomenal person in school doing activities such as National Honors Society or being the lead anchor for Atlantic's "Eye of the Needle" or out of school by playing sports every season.
Profile written by: Korban Peterson