New Superintendent Search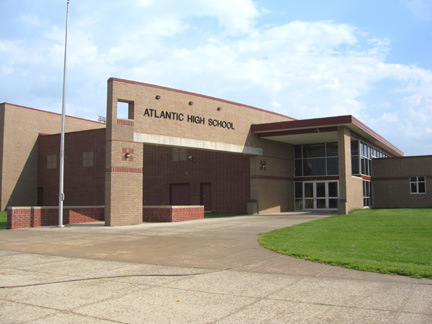 As the school year goes on, the search for a new superintendent emerges. The superintendent is a person who manages or superintends a school system. The interview process for a new superintendent is a long and complicated process.
"We are looking for somebody who is a good communicator, good with finances, and good leader to the principals and teachers," school board president Alison Bruckner said. The superintendent looks over the school board's ideas by making daily decisions about educational programs, spending, staff and facilities. "I think a superintendent should be someone good with kids, make tough decisions, and listens to other people's opinions," junior Jessica Hartwig said. The superintendent hires, supervises 
 and manages the central staff and principals. "We prefer a PhD or Ed.D, but that is not required. What is required is a master's degree with superintendent certification," Bruckner said.
The school board started the process off by sending out a survey. "The survey asked what kind of qualities (people) wanted in a superintendent," Bruckner said. They had 450 people turn in the survey in a short amount of time. School board members analyzed the surveys, and narrowed it down to the top ten qualities. Those top ten qualities were then put onto the application. Some of those qualities include, Inspires trust, has high levels of self confidence and optimism and models high standards of integrity and personal performance; is a strong communicator; and is also willing to listen to input, but is a decision maker. Those were kind of our top three characteristics. "I think a superintendent is someone who is a visionary and understands where we are and where we want to be in the district. Someone who  can communicate well in all types of situations. Who can understand and create plans of action for a school district in the 21st century. An individual who listen to various stakeholders. Someone who has a collaborative  style of leadership but is also able to make a decision when the decision is needed to be made. An individual who can help others grow in the district no matter where they are in the district," Principal Heather McKay said.
The application is currently posted from the current date to Jan. 31, 2017. "On Feb. 13, we are going to go through all the applicants and narrow it down to about ten," Bruckner said. The school board members will watch the applicants short interview videos that they sent in. "From here, we have to narrow it down to our top five candidates," Bruckner said.
Those candidates will come to interview with the school board members on Feb. 22 and Feb. 23. After this interview, they continue on to the other interview groups such as one with current students. The process started in November when the survey was sent out, and the new superintendent will "hopefully" be selected by the first week of March.