Girls' XC at Shenandoah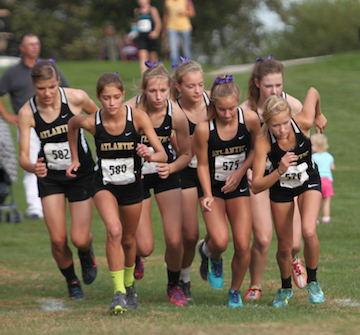 Thursday Oct. 29, cross country girls competed at Shenandoah and placed first. Originally the team was announced as third because of a scoring error; however, the results were corrected on Friday, verifying a first-place finish for the Trojans. Sophomores Ashley Wendt and Karsyn Rush both had a very good meet.
Wendt said that she and the team both did very well because the course was flat and relatively easy. Even though flat courses are not Wendt's favorite, she ran a personal best time for this year. Her expectations for the upcoming home meet next week are that the whole team competes very well. She also hopes that they can stay close with Denison who has some very good runners as well.
Coach Iekel's thoughts on the meet for the girls were, "the girls really well as a team, we were hoping to get 5 in the top 25 and we had 5 in the top 20". He also said that Junior Emily Saeugling possibly ran the best race of the year finishing 4th on the team, 17th overall.  . Coach Iekel said, "We know the season's wrapping up. We would love to have a big crowd from Atlantic to come and cheer us on."
The next meet is Thursday, October 7th in Atlantic.