Juniors and Seniors Vote for Class Officers Sept. 11
Juniors and seniors to vote for four offices
Hang on for a minute...we're trying to find some more stories you might like.
The year has begun and the race is on!    The classes of 2016 and 2017 have the opportunity to vote for their own class President, Vice President, Treasurer and Secretary. The following students are running for the Class of 2016:
President:  Laeni Pelzer, Dustin Rudolph, Clayton West
Vice President:  Tanner Mauk, Sarah McCance
Secretary:  Kennedy Lauridsen, David Thomsen, Jackson Wickman
Treasurer:  Ryan Hawkins, Clayton Saeugling
Class of 2017 candidates are as follows:
President:  Megan Behrends, Lexi Freund, Bailey Schildberg
Vice President:  Sam Coder, Emily Hohenberger, Brooke Newell
Secretary:  Jena Brosam, Tori Krogh
Treasurer:  Ashley Freund
Voting will be done electronically. Juniors will be allowed to vote for Junior Officers and Seniors vote for Senior Officers. An e-mail has been sent out to all eligible voters. Voting will end at 3:30.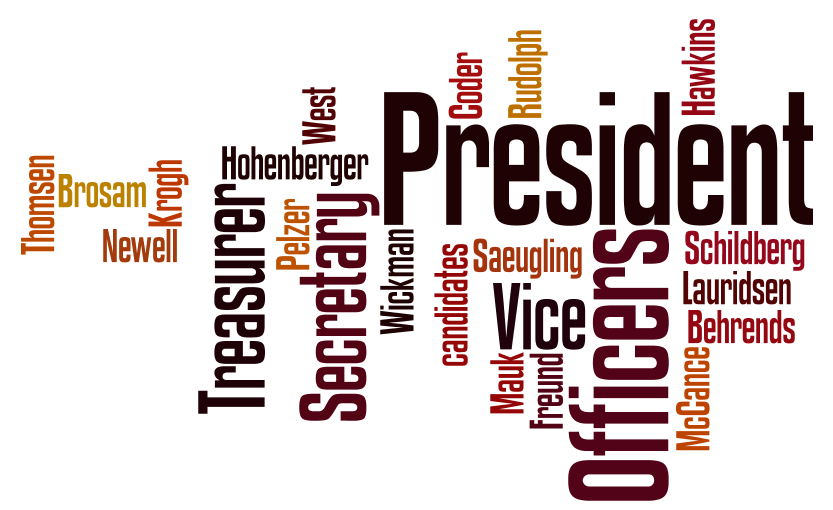 The voting will happen throughout the school day today.

About the Writer
Ashley Freund, Trojan Buzz
Junior Ashley Freund likes to make and bake things on her snow days. She is responsible for making and editing Trojan Buzz. Ashley's activities outside...