AHSneedle reaches 1000 posts!
Hang on for a minute...we're trying to find some more stories you might like.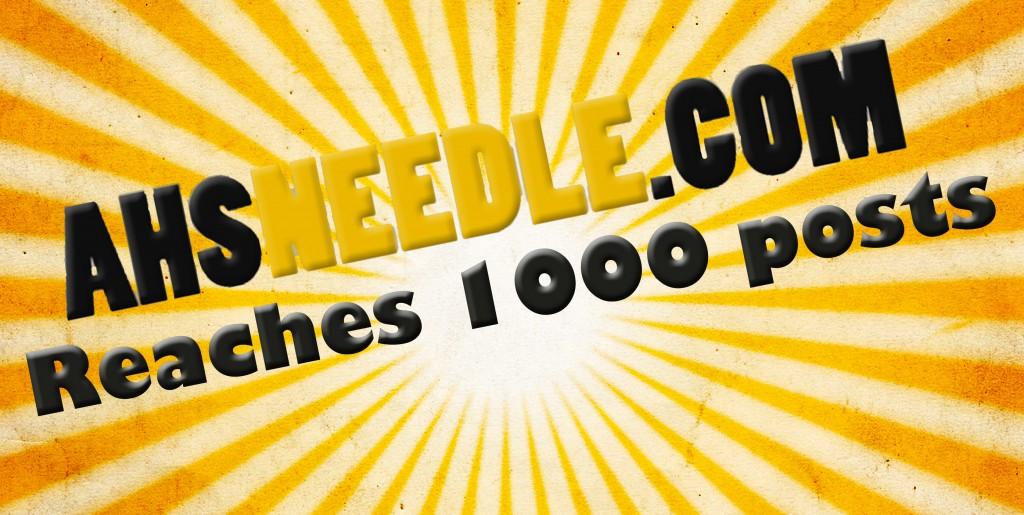 By Josh Schorle
AHSneedle.com has been publishing stories online since Sept. of 2010. Since that day, the journalism department has published 1,000 stories in about two and a half years.
Our first story published online was entitled "Positive Behavior Rewarded" written by AHS graduate Heather Harris.
AHSneedle.com was started in efforts to move the journalism department into the 21st century. Publishing online gives us the ability to be current and makes our news delivery more meaningful to students.
The 1000th story was published by senior Kallee Mudd about ITEDS hitting AHS, but the journalism department wasn't aware of the 1000th post until two days later. Mudd said, "I think that's a pretty cool achievement! Writing stories for the Needle certainly has its challenges, but once it's up, you can't help but feel good." She adds that her favorite stories included her story on Premiere's new choreographer and her "Hands" slide show.
AHSneedle Statistics:
AHSneedle.com has been viewed all across the world (shown below). We've also had four visits from Germany, three visits from France, and three visits from Indonesia (site visit statistics as of Wed., March 13, 2013).
We have about 100 likes on Facebook.
We have over 300 followers on Twitter.
The Eye of the Needle team has produced almost 10 episodes since Jan. 15, 2013.
AHSneedle has published 22 videos since Nov. 2012.