Senior Athletes Favorite Memories from Sports
A Reflection of High School Athletics.
The class of 2023 is one of the largest to go through AHS, and many of the students have been involved in athletics for a long time. No matter the season, you could always be sure that there would be a lot of 2023 students involved in sports. Coming with all these years of athletics, many students have made some of the best memories that will last them a lifetime.
Tristan Dorscher made one of his best memories as a sophomore. Wrestling at the district tournament, Dorscher tossed and pinned junior Logan Greene from Clarinda. He felt "on top of the world" after the referee smacked the mat and raised his hand. Dorscher then went on to wrestle individually at the State Wrestling Tournament. 
Rio Johnson has been involved in a little bit of everything, including, cross country, archery, tennis, softball, and wrestling. One of Johnson's best memories was hanging out with her tennis teammates and making varsity her sophomore year. 
Jarret Armstrong is another wrestler. His favorite memory, along with many other senior wrestlers, was going to the State Duals Tournament. "It was a whole season of wrestling at our highest ability to earn our spot in the tournament. I was proud of everyone who competed during the duals and everyone else who helped in warmups to prepare their team for the challenges they were about to have," said Armstrong. Other wrestlers, Domanic Mullins and Jadyn Cox talked about what the environment of the State Duals Tournament was like for them. "It was surreal to be down on the floor and hear the excitement of the entire crowd when there was a pin," said Cox. "It makes me think about how much pressure the wrestlers have on them whether it be Duals or Individual tournaments," said Mullins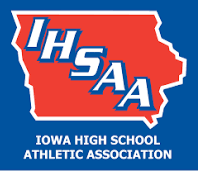 Isaiha Imhoff has been involved in both football and track. Imhoff enjoyed interacting with both teams he was a part of. Many other students said Imhoff was always great to have around and would always work hard. 
Carter Smith has been a part of the track and archery team for the Trojans. Smith was very proud of lettering in archery. After practicing anytime he got the chance, Smith was able to place second at the National Archery Tournament. He also qualified for the State Track Tournament but was unable to compete due to illness. "I felt like I let my team down but after I told the coaches and my teammates they were very understanding. It's nice to know that they didn't just care about winning, they focused more on their teammates than accolades."
There is no doubt that every class of 2023 athlete has made memories that will stay with them forever. Coaches love the class of 2023 for their hard work, great dedication, and most of all their amazing comradery among the whole class.