The Issue of Classroom Kleenex – OPINION
Tissues Should be Provided by the School in Every Teacher's Classroom.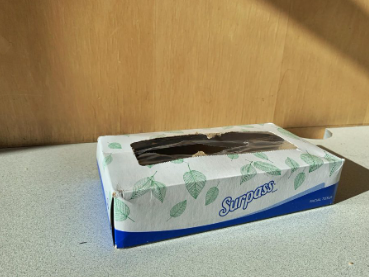 Have you ever been wandering around the room looking for kleenex? Yeah me too. Did you know Atlantic High School does not provide classrooms with tissues? A week ago I found myself In Ms. Berryhill's room looking for a Kleenex. When I asked why there wasn't any Kleenex in the room, she said, "Did you know the school doesn't provide Kleenex?" I thought to myself, "this would make a good journalism story." Over the next week, I gathered data from other students and schools. I wanted to know if just Atlantic makes their teachers pay for Kleenex. I messaged five different schools to see if their school pays for the Kleenex or not. Out of the five schools, I found that only Harlan and CAM pay for their classroom Kleenex. 
Sophomore Jocey Mcantaffer said she doesn't think that it should be the teacher's responsibility to go out of their way to buy Kleenex. She said it makes much more sense for it to be the school's problem, not the teacher's. Another student, junior Makayla Atkinson, also said she also thinks the school should pay for Kleenex. As of October 2022, Atlantic Community School District has roughly seven million dollars in its account and a 15 million dollar budget for this year. The biggest budget that the school puts money into is the teacher salaries at 11 million dollars. 700,000 dollars goes into supplies. You can buy 18 Kleenex boxes from Walmart for 21 dollars. As of Oct 2022, there is about 83 percent of the school budget left and 79 percent of the school year remaining. 
A school should have no problem with funding something small and useful like Kleenex for its classrooms. A survey from 2021 found that teachers in the U.S. get an average of $212 to spend on class supplies such as paper, pencils, Kleenex, and more, but rarely is it ever enough money to cover all of that supplies. It can sometimes cost up to 700 dollars, and teachers have to use their own money to make up the rest. There is more of a possibility of other students possibly getting sick due to no Kleenex in the classroom. An interview conducted by Education Trends in 2021 showed what one teacher in San Diego would do if he had ten times the classroom budget. He said like most teachers the regular budget for classrooms is just not enough and he finds himself every year always having to make up the rest of the supplies like Kleenex, books, and pencils with his own money. So, What do you think? Should teachers pay for kleenex?