Five Students Accepted into All-State
All State Auditions were Held for Band and Choir Students on Saturday, October 22.
All-State auditions took place Saturday, October 22, and five Atlantic students were accepted. Two were recalled but did not get in, and one was selected as an alternate. "I'm happy that we got kids in, but obviously I'm sad that some did not," choir director Evan Adamon said. Two of his students were accepted, Micaiah Andersen (Tenor 2) and Carter Pellett (Bass 2). Two were recalled, Reese DeArment, (Alto 1) and Genevieve McCalla (Soprano 1). "You never know what's going to happen, and a lot of it is out of your control," Adamon said. 
"It just wasn't meant to be, and I don't believe it's a reflection of my musical talents." Reese DeArment said. "I've just ended up being grateful for the recall I got. I also realized that I did all the work I could; it was just a matter of the judge's opinions." A recall is a "second chance" audition that an auditionee does by themself after the first round. 
As for the band, three students were accepted: Angelica Anderson on bass clarinet, Nicole Middents on clarinet, and Grace Mitchell on french horn. Parker Brock was chosen as an alternate on the flute, which means he will attend the festival from November 17-19 if an accepted flute cannot attend. "I thought it went really well; the kids that made it did a really excellent job," band director Jarrod O'Donnell said. "They were all at the top of their sections."
"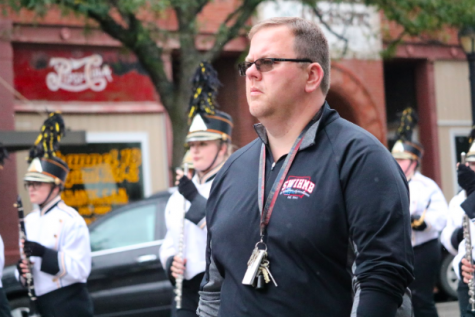 I thought it went really well; the kids that made it did a really excellent job
— Jarrod O'Donnell
Nicole Middents made it in for her second year in a row. "Months of hard work went into a five-minute audition, and that kind of freaked me out." She also got the first part and improved from her second-part place last year. "I'm very satisfied with the results." 
As for the future, both directors are optimistic. "I hope kids just keep trying out," O'Donnell said. "Going through the process makes them better." Adamon hopes that "the music is easier."