Ukraine Invasion Impacting Lives
Senior exchange student Diana Balva talks about how the Russian invasion of Ukraine has impacted her.
"The first thing that comes to mind when I think of Ukraine is the sun and sunflowers because that's the symbol of Ukraine," said senior Diana Balva, a flex-program student from Uzbekistan. Both Ukrainian and Uzbekistan are post-Soviet Union countries that established their independence in 1991. 
Ukraine is "super warm and friendly, and nature is just beautiful. It's a very peaceful country. Now it's just destroyed," Balva said. The Russian invasion of Ukraine has been going on for over a month, starting on February 24, 2022. 
Balva herself is half-Ukrainian due to her mom's family. She has an uncle who moved to the capital, Kyiv, three months ago. Many of Balva's friends are also in Ukraine so she uses social media to stay in touch with them. "They're safe and just sitting at home and don't do anything. Sometimes they can spend the night at the Metro or the subway because it's safe. Also, they stay in basements." 
The safety of family and friends is what worries Balva the most. "I think it's crazy how in the 21st-century people are dying because of war and borders." Balva was also stressed about the destruction of buildings. In the city of Mariupol, population 431,000, there are no longer apartment buildings or houses that haven't been damaged, she said.
"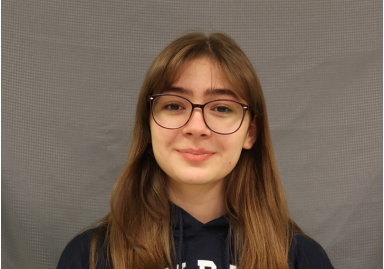 I think it's crazy how in the 21st-century people are dying because of war and borders.
— Diana Balva
Balva is also concerned about hits to nuclear facilities that could ruin Ukraine as a whole. "Everyday explosions and buildings are being blown up," she said.
Many students from America share Balva's worries. A student from The Harker Upper School in San Jose, Cal, made it out of Ukraine when Russian forces invaded. She woke up to falling bombs and her dad calling telling her "this is not a joke."
 Boston University has supported its students who have been impacted. Many students have appreciated the outreach from the University and explained how they have felt a wave of emotions. 
The FLEX Program in which Balva is participating is a program that provides study abroad school to high schoolers in the US, Europe, and Eurasia. It has reached out to Ukraine students as well. Posts from the FLEX Program's Instagram stressed how devastated they were about the war and how they will be united with Ukraine. Balva said, "Students from Ukraine have meetings with their coordinators and they are talking about going back on military planes. I just know that it will never be the same."
"I just really want people to respect people in Ukraine because sometimes I hear jokes. I understand [students] don't understand," Balva said. "Maybe just be more respectful to the situation because people are dying. It's not funny."