Tractor Day Tradition Rolls In
FFA members drive ag equipment during FFA week.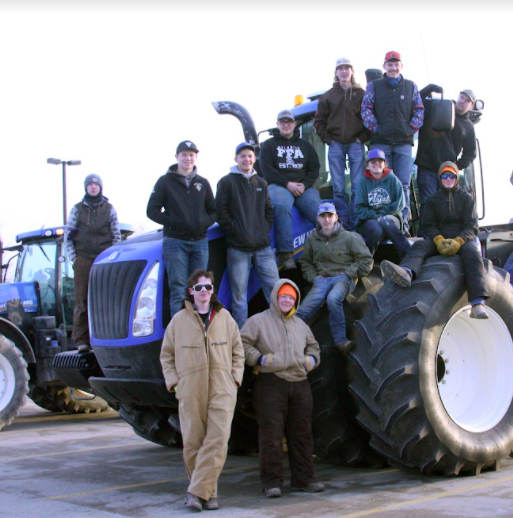 Tractor day at AHS is an annual tradition for the FFA members. Most people never get to see tractors if they live in town. They may see one parked in a field once in a while driving, but most don't get to see them up close and personal. 
Friday, March 4, students who wanted to participate got the chance to drive their own tractor to school. It was a brisk morning; those that had cabless tractors were out of luck. Senior Koby Nammanny stated that it took him and his 1968 John Deere 3020 "a little over an hour" to get it to town. On the other hand, sophomore Wyatt Simons sat comfortably in a cabbed Case IH 120U. His drive to town only happened to be fifteen minutes. 
Seeing farm equipment in a high school parking lot is out of the ordinary, but it is definitely an enjoyable sight. "My favorite part about tractor day is getting to see all the different tractors," said junior Danial Freund. Nammanny said, "showing up to school driving a tractor" was one of his most memorable moments of the day.
Young FFA members will keep the tradition going, just like the twelve members did this year. Tractor day is something you'll only get to see in the midwest, where the corn grows up to the roadside.