Simone Biles Exits the Competition Floor – GUEST OPINION COLUMN
The pressure of competitive gymnastics sometimes becomes too much for an athlete.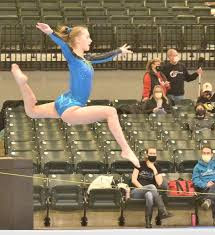 The "greatest gymnast of all time" withdrew from her competition during the team finals at the Olympics.  It came as an extreme shock to the entire world as Simone Biles exited the competition floor, with her three teammates left to fight for a medal.  However, she did come back to cheer on her teammates that would win the silver.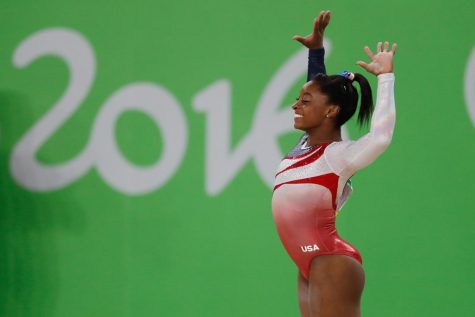 Biles was competing in an Amanar on vault that included two and a half twists, but surprisingly only completed one and a half twists.  She landed very low to the ground and took a big step resulting in a 13.766 score.  That was two full points lower than the usual 15.233 average.  She looked confused and startled.  Shortly after her vaults, you could see her saying "I don't want to go out there and do something stupid again."  She made the decision to opt-out of competing in her final three events.  
Biles' coaches and medical staff told the press that it was an injury, but she didn't seem to be hurt.  We later learned that Biles had got lost in the air, which some gymnasts call "the twisties."  
"
Confusion and worry take over your brain, and it's hard to even imagine that you did those skills with ease before.  "
— Nicole Middents
I compete in gymnastics too and experiencing things like that is scary.  It can also be very discouraging because you feel like you failed at what you do best.  You don't know where the ground is, which can be a problem.  Confusion and worry take over your brain, and it's hard to even imagine that you did those skills with ease before.  
Gymnasts have a lot of muscle memory when it comes to skills, but sometimes when we rely too much on muscle memory, the brain doesn't want to match up with our body.  With added pressure or stress, your body operates differently.  The "twisties" can last for a day or a month, but you have to go back to basics so you don't get hurt.  That is the reason Biles withdrew from her individual events, vault, bars, and floor.  
She later decided to compete on beam, and change her dismount. She changed it to a double pike so she wouldn't have to twist.  She ended up getting the bronze medal.  
In my opinion, Biles' withdrawal from the team competition was a good decision.   Some people may think that it was a betrayal to her team and to the USA.  However, she could've hurt the team more, or even hurt herself.  She tried her absolute hardest to come back, and she met her goals.  She still remains the most decorated female gymnast of all time.  
–Nicole Minndents is a sophomore at Atlantic High School and a guest columnist for AHSneedle.com.