"Addams Family" Announced as Fall Musical
For the 2020-2021 school year, AHS will have a fall musical to accommodate students' schedules.
Among the many changes that come with a new school year and COVID-19, Atlantic High School's Spring Musical has now changed to the Fall Musical. This year the theater department will be producing the Addams Family Musical. 
The musical is a comedy based mainly on the daughter of Gomez and Morticia Addams, Wednesday, who falls in love with a "normal" boy, Lucas. Wednesday tells her father about the romance and makes him promise not to tell her mother. Throughout the musical, Gomez is conflicted with telling his wife or keeping the secret his daughter trusted him with. The musical features songs such as "Pulled," "One Normal Night," and "Full Disclosure."
Pruisman said the musical is unlike many of the previous performances put together by AHS. One difference being 13 smaller four-sided cube set pieces rather than one big set. Pruisman said he's excited for the musical to "come alive" and looks forward to all different parts of it. 
The decision to switch the fall play and spring musical came after choir director Ethan Pruisman, band director Jarod O'Donnell and former English teacher Alex Bales, discussed schedule conflicts during the spring. "There's a lot going on in the spring with choir activities, speech and debate, and sports," Pruisman said. 
Senior Camryn Church has performed in the past three musicals put on by AHS and plans on adding a fourth with the Addam's Family Musical. Church said that the difference between this year's performance compared to previous is the more "upbeat" music and "completely different storyline." She said that she's looking forward to being on stage once more with her friends and is ready to "go out with a bang."
Auditions are to be held Tuesday, Sept. 8 in the auditorium. The sign-up sheet will be in the music hall. The cast list will be available Thursday, Sept. 10 on Pruisman's door. Opening night for the musical is scheduled for Friday, Nov. 13, with two performances on the following Saturday and Sunday. 
About the Writer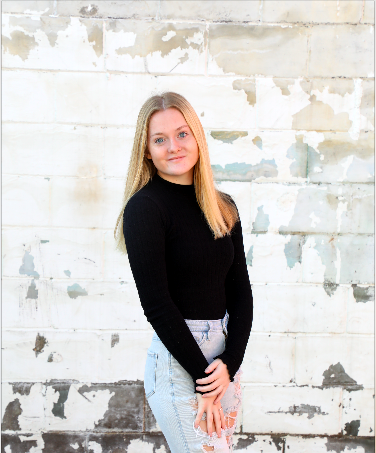 Dani Mathisen, Senior Magazine Lead Editor
Senior Dani Mathisen is the lead editor of the senior magazine. She is also a writer for AHSneedle.com. Mathisen said some of her favorite stories to read...