Parents in School
Many students at the high school can count on seeing a parental figure throughout the day.
"Bye, Momma, I love you," sophomore Brynna Ray says every time she parts ways with her mom before school. When many students go to school, this is their time spent away from their parents. However, some students go to school alongside their parents.
Sophomore Xander Moore attends school in the same building his mom–lead instructional coach Amber Moore–works in. There are pros and cons for the Moore's in regard to seeing each other during the school day. "It's very awkward seeing my mom in classrooms," X. Moore said. Students typically don't want to see their parents in a classroom-setting and parents find it hard to have their own children in their work-setting. "My kids always know what I am doing and I always know what they are doing," A. Moore said. For other students in school, there is very little contact with their parents throughout the day.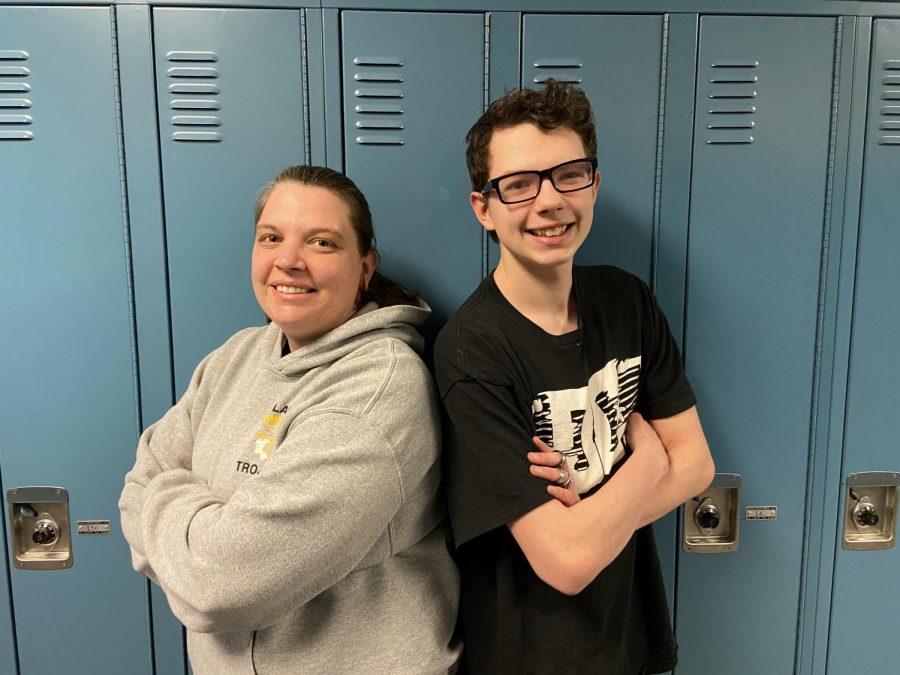 For some students, having their parents work at the school can be very difficult. Some teachers tend to tell the parents who have students in school how their child behaves in the classroom. However, students who don't go to school with their parents are harder to discipline because it can be more difficult to get ahold of their guardians, as they are often at work. "I don't get into my kids' world unless the school forces it on me," A. Moore said.
Junior Trista Flathers' mom–para-educator Shelly Schlake–works at the high school. "With my mom working here, I have to act more mature and appropriate when she is around," Flathers said.
There is also a bright side for students attending school with their parents. Having the same work schedule as a child's school schedule leads to a more-organized home life. "It's very convenient having my children here because we are on the same schedule and it is easier transporting them," A. Moore said.
The ability for parents and students to contact teachers is also appreciated. "I find it easier to contact teachers if needed because I have the access to my mom's help," X. Moore said.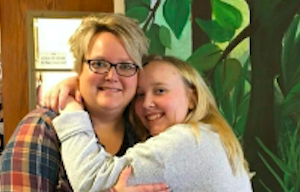 Another pro is guiding each other on assignments. "Trista and I help each other when we are confused on classwork and it benefits us both," Schlake said.
Some students need a trusted person they feel comfortable talking to at school. "It's nice having my mom here if I ever need to talk," Flathers said.  
There are many advantages and disadvantages to students and parents working and going to school in the same environment. Some students and parents have to cooperate with each other to balance home life and work. 
About the Contributor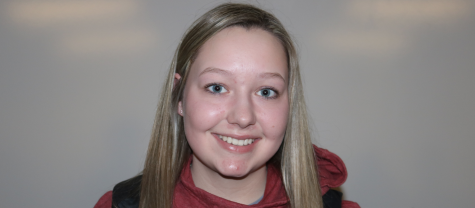 Addi Schmitt, Staff Writer
Sophomore Addi Schmitt has been involved in tennis since her freshman year, and is a staff writer for AHS Needle. In her free time, Schmitt enjoys hanging...