Sophomores Prepare for Future With Mock Interviews
The career unit is helping English 2 students figure out their career path.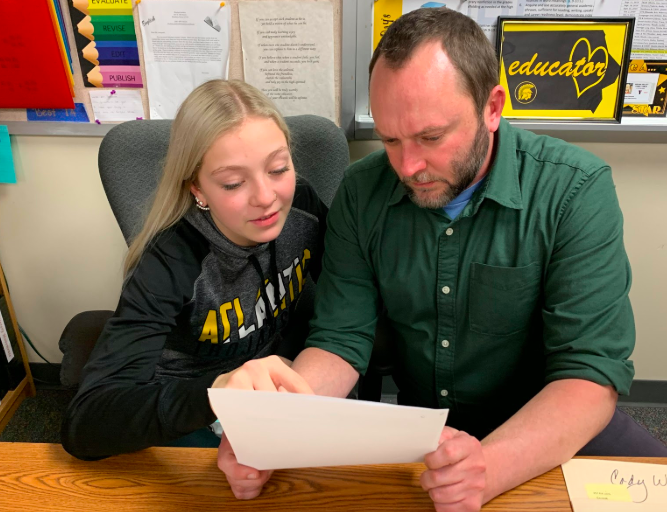 As the semester ticked away, the career unit for the English 2 classes rolled around. The grand finale for this unit is the mock interview students must complete. 
This is English 2 teacher Randall Simpson's second year teaching at AHS, which means it's also his second year teaching the career unit. "I feel like I've learned a lot from last year," Simpson said. Wanting to improve from the year before, he focused on "things that worked" and "things that didn't work." Both years, Simpson was assisted by advisor JoAnn Runyan for the mock-interview portion. Together, they organized the mock-interview portfolios while Runyan found the volunteers for the interview itself. Twenty-seven community leaders and business people conducted interviews with more than 70 students.
"
I knew how to act and what to say"
— Sophomore Gavin Miller
Throughout the unit, students filled out a "personal inventory," which helped them gather their skills. They also completed a first draft of their resumé, followed by a final draft, and a cover letter. As an added step of preparation for the mock interviews, Simpson brought in Randy Watts to speak to the class. Watts spoke to them about proper job-interview etiquette, and what he looks for conducting an interview. Sophomore Gavin Miller said this helped him in preparation for his mock interview. "I knew how to act and what to say," Miller said. 
For the mock interview itself, students were paired with someone who worked in the same profession they were interested in pursuing. Just like a normal interview, the students had to dress nicely and present themselves with the correct manners. They also had to prepare to properly answer questions by the interviewer, and have questions about the job ready. Although "really nervous" at first, Miller thought his interview went well. "I think it was great," Miller said. 
"
I'll definitely use these skills in the future."
— Sophomore Gavin Miller
Simpson said the overall goal for the program is for the students to be prepared for their future careers. "They need to know the materials necessary for employment," Simpson said. He hopes thinking about a career now will make his students less nervous in the future. Miller is "thankful" for the experience, as it helped by bettering his knowledge of interviews. "I'll definitely use these skills in the future," he said.
About the Contributor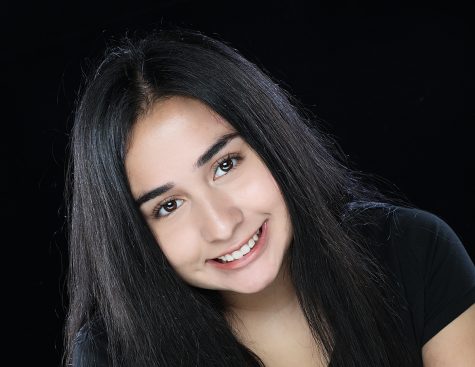 Da'Jai Wesson, AHS Needle Editor
Da'Jai Wesson is an editor for the AHSNeedle. She writes stories that vary from school news to things related to the media. Wesson puts out at least...