Scooter's Coffee Officially Opened
At any time of the day, cars can be seen pulling up to the drive-thru window of the new Atlantic location.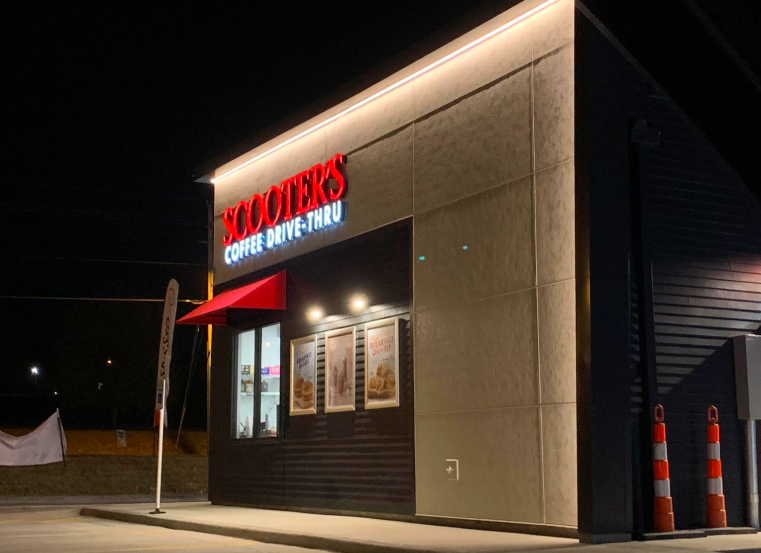 Coffee lovers–and anyone ready to try something new–will be excited to learn Scooter's coffee has officially opened after months of anticipation from the citizens of Atlantic. 
Here in Atlantic, Scooter's Coffee opened Sunday, Dec. 1 at 1502 E 7th street. After construction was finished, the company hired its employees and trained them before opening to the public. Three AHS students work at Scooter's: sophomore Jeanna Kramer and seniors Grace Bruckner and Katie Saluk. They were hired by manager Maggie Millican. The training consisted of learning all the different drinks and the basics of each drink. It lasted for five days, with four hours each day, totaling to 20 hours of training overall. Kramer said she thought the training went well. "At first it was confusing, but after making the drinks so much, it was easier to understand," she said.
Bruckner, who has worked two mornings before school, as well as during the afternoon, noticed a large turnout of customers the first week. "The first two days it was super busy," Bruckner said. She said on the third day they made more than the opening day. "It's definitely been pretty busy," she said. In the past, Bruckner worked at her family's coffee shop, Coffee 7. 
Both Kramer and Bruckner commented they think the opening of Scooter's will be good for Atlantic and surrounding communities. "I think it will have a positive impact," Kramer said. "We don't have very many coffee shops." As there are few options in town to grab coffee in a drive-thru style, she thinks it will bring some diversity to the community. Bruckner agreed as she thought "it's different from anything else we have here."
Senior Lucas Behrens hasn't tried Scooter's because of his personal distaste to coffee. However, his first impression when going through the drive-thru with friends was that it was "pretty expensive."
Choir teacher Ethan Pruisman has had a good experience at Scooter's. The availability and speedy service is what he likes most. "It's a fine establishment," Pruisman said. He thinks Scooter's will be a good addition to Atlantic because it's "fast and tasty." In his experience, smaller towns "usually have a lot of business for those places."
The Scooter's menu consists of various things, including anything from bagels or cookies to coffee or smoothies. Those willing to try something new can drive up to Scooter's from the hours of 5:30 a.m. to 7:00 p.m.
About the Contributor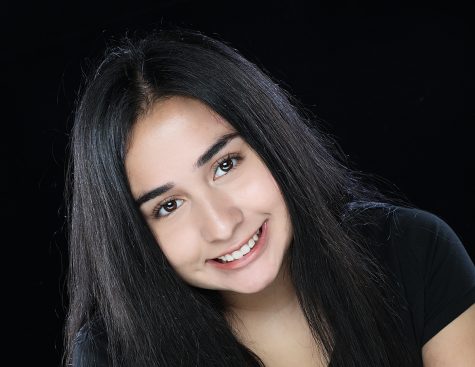 Da'Jai Wesson, AHS Needle Editor
Da'Jai Wesson is an editor for the AHSNeedle. She writes stories that vary from school news to things related to the media. Wesson puts out at least...