New Semester Final Format
Semester tests will be given during regular, eight-period school days.
Hang on for a minute...we're trying to find some more stories you might like.
Change is coming to Atlantic High School. Conversations between principal Heather McKay and other administrators sparked discussion about semester finals. For the past several years, tests were required for students to get credit for the course taken. The last three days of the semester would be scheduled into 70-minute blocks and certain periods would be on each day. For example, day one of testing would include periods one, three, and five. The office would provide opt-out sheets that let students option out of the test and leave the school campus, if allowed by the teacher for that class. Most of the time, teachers would let students opt-out of they had an A, but some teachers had different rules. It was required to take at least one test.
However, this year semester finals are going to take a little bit of a turn. The 70-minute block schedules will be transitioned back to regular, eight-period days. Students will be able to opt-out of the tests but not leave the school, and the last day will still be an early-out like in past years. McKay said it is the teacher's choice if they want to give a semester exam. If they do, then they may have to break them up over the last few days.  
McKay said "the change was layered" because of the lack of seriousness the students took to it by using a grade calculator, which showed the grade needed on the test in order to pass the class. She also said it was "disheartening" because the point of the tests is to find out if the information taught was learned. 
Benefiting the students was a focus because McKay wants the "serious nature" to still be there and hopes the schedule doesn't feel like wasted days. There are different feelings about this change around the halls of AHS. Senior Corbin Logemann said, "I don't like that the last days are normal schedule because I used to be able to leave, but I do like that teachers are able to choose if they want to give the finals." On the other hand, sophomore Xander Moore said, "I don't mind the tests so it is not a big change for me." Science teacher Taylor Williams said she is in "the middle" because she likes the instruction time given for her biology students. At the same time she said, "I think it's inconvenient for my anatomy class for sure because they are a college prep class." 
Overall, the change in semester finals were made to benefit the students and see if they prepared students for after high school. McKay said she is always open to new ideas and conversations, even though she may not change things.
About the Contributor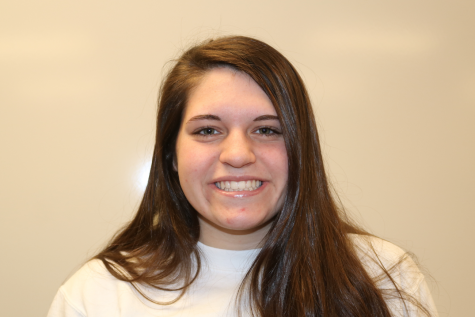 Ava Bruckner, Staff Writer
Sophomore Ava Bruckner wanted to join the journalism class because of her brother Noah and sister Grace. This year, Bruckner will be looking forward to...