AHS' Take on Transgender Athletics
AHS follows the state of Iowa's rules and guidelines in regard to transgender student athletes.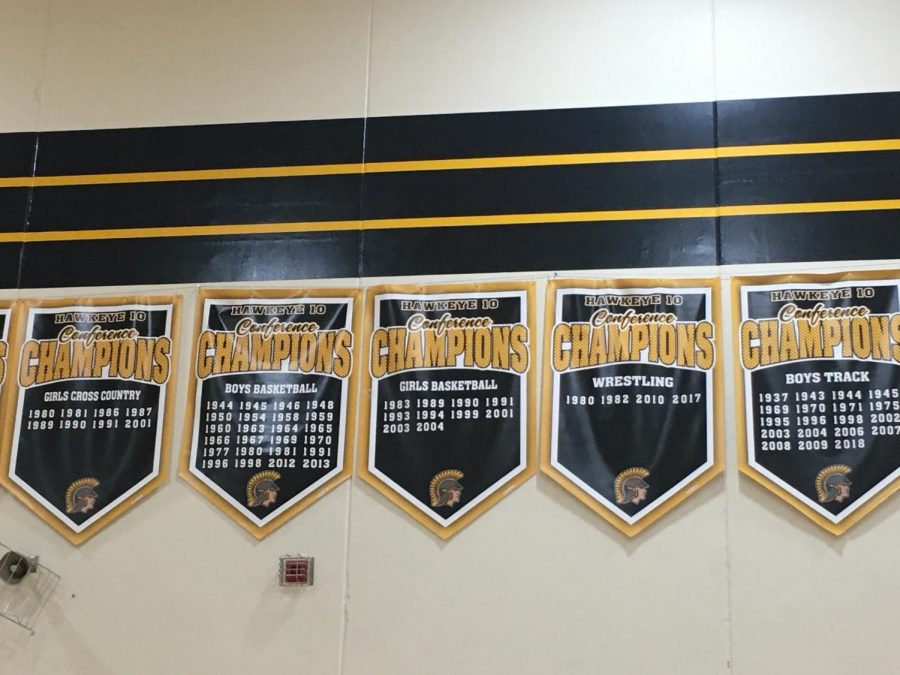 Recently in the news there has been talk about transgender athletes and what team they should play for or gender that they should compete with. The headlines are full of titles asking "Do Transgender Athletes Have an Unfair Advantage?" 
Atlantic High School follows the Iowa High School Athletic Association's guidelines to a "T" according to athletic director Andrew Mitchell. 
The Iowa Girls High School Athletic Union's Transgender Statement says, "The transgender student at an Iowa Girls High School Athletic Union member school who identifies as a female despite having been born with male genitals shall be allowed to fully compete as a female as long as she consistently identifies as a female at school, home and socially." This statement says a similar thing as the Iowa High School Athletic Association's Treatment of Transgender Student-Athletes, which merely switches the gender to apply in that situation.
Both of these statements reference section 216.9 of Iowa Code and say, "It is unfair or discriminatory practice for any educational institution to discriminate on the basis of race, creed, color, sex, sexual orientation, gender identity, national origin, religion, or disability in any program."
Sophomore Nolan Perez feels students should be able to participate on sports teams with the gender they identify as. Although he feels this way, Perez recognizes others' arguments on this topic. He said, "Trans-women, who are far into their transition, typically have lower testosterone levels than cis-women, so they won't have an advantage." Perez also said if the trans-woman hasn't begun a medical transition, or is in the early stages of one, then they would have physical advantages over cis-women. "Not every sport has to be physical," Perez said. "There are co-ed sports, so bringing the trans debate into those spaces is unnecessary and ignorant."
Discussions about transgender athletics occur all over the world, including at AHS. Last year, Perez became interested in joining the soccer team, but he decided not to go out. "I was quickly dissuaded by the energy being put off by a majority of the boys involved in soccer. Due to negative comments I overheard about trans people being said by those guys, I felt unsafe and unwelcome in that environment," Perez said. He was also concerned about using the locker rooms. "I kept questioning where they would even put me because if they put me in the boys' locker room, which I would prefer, I know for a fact that I would be harassed. But if they put me in the girls' locker room, I would be invading a female space in which I do not belong."
The Iowa Girls High School Athletic Union and the Iowa High School Athletic Association both have statements concerning the use of locker rooms and bathrooms by transgender students. Both statements say, "Every student-athlete should have access to a locker room, bathroom and shower facilities in a safe comfortable and convenient environment."
About the Contributor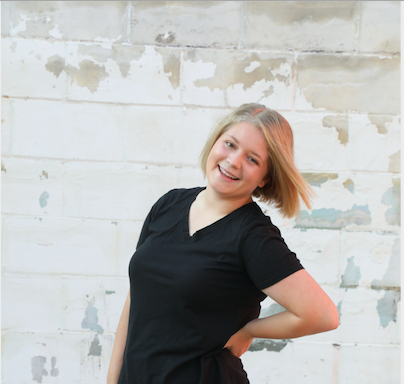 Molly McFadden, AHS Needle Editor in Chief
Senior Molly McFadden loves everything she does. That's why she does it all. McFadden is involved in choir, show choir, fall musical, spring play, football...