Students' Favorite Activities in Gym Class
There are many different units completed each semester in lifetime fitness.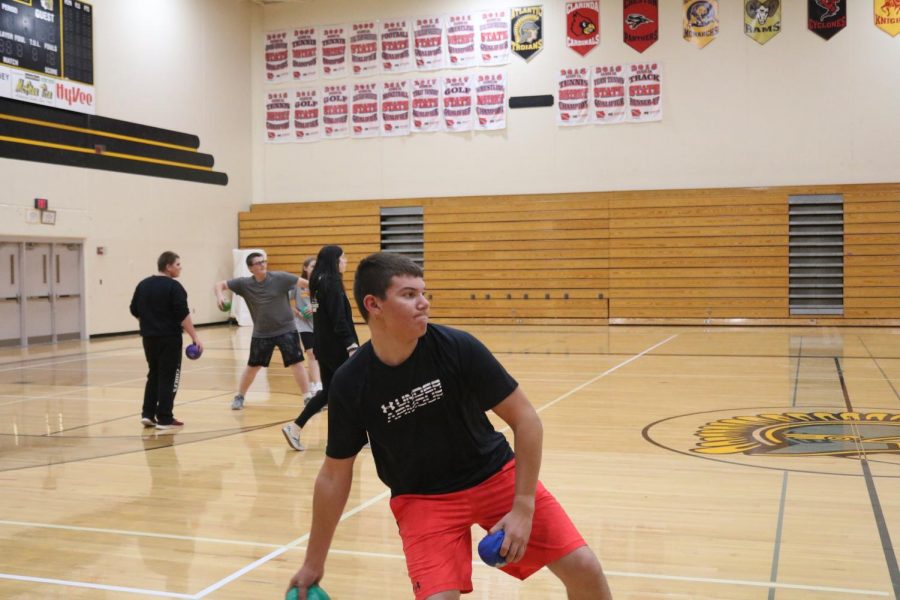 Sometimes PE class is the only physical activity students get, but what exactly do they want to spend that time doing? Gym teacher Cole Renken said, "Students seem to enjoy volleyball, bowling, and ping pong." According to a Twitter poll conducted @AHSneedle, volleyball is the most popular among the student body at Atlantic High School. 
Out of 56 votes, 45% of people voted volleyball for their favorite gym-class activity. Bowling came in second with 20%. Badminton and table tennis tied at 18%. Other honorable mentions included the days when the National Guard came to the high school with games like archery tag and medical dodgeball.  
Renken said students seem to enjoy these units because they don't often have an opportunity to participate in these games outside of class. The activities Renken teaches in class often depend on the sports in season, as well as the weather. During the cold months, the gym class can be found participating in basketball or archery.