Flu Shots at School
AHS hosted a flu shot clinic on Monday.
Hang on for a minute...we're trying to find some more stories you might like.
Employees of the Cass County Memorial Hospital visited the Atlantic School District to give flu shots on Monday, Oct. 28. In order to receive a flu shot, students and teachers were given the option to sign up a couple weeks before. Junior Trista Flathers was one who received a shot. Flathers said, "It was quick and easy." She also said it was helpful to have this option at school because then her mom didn't have to worry about making an appointment and she didn't have to worry about missing school.
Fitness teacher Connor Larson said he wished he would have signed up to receive a shot because he thinks that it was a good opportunity and very helpful. Athletic Secretary Amber Jipsen received a flu shot at the school. She said she enjoyed having the option to get a flu shot at school because it was one less thing she had to make time to do. Although Jipsen gets a flu shot each year, Flathers said she probably would not have made time to get a flu shot if they hadn't offered it at the school.
About the Writer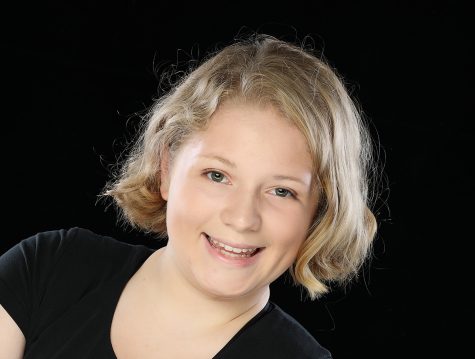 Molly McFadden, AHS Needle Editor
"Thank you! Thank you! Thank You!" echoed through the halls last winter as Molly McFadden prepared Meryl Streep's Grammy's acceptance speech for...