Overcrowding in the Weight Room
With weights being a popular option in students' schedules, overcrowding has taken place in the weight room.
Hang on for a minute...we're trying to find some more stories you might like.
Connor Larson, a first year teacher at Atlantic High School, has found he does not have enough space or equipment for the students assigned to him. The weight room is designed for 24 students. This mean there are six stations with four students at each. "Most of my classes are in the upper twenties," he said. The biggest problem for Larson in his new job is having a lack of space.
"There's just not enough room to get an efficient lift," physical education teacher Cole Renken said.
Brynna Kern, a sophomore at AHS, has also been affected by this. She and two other students complete their assigned workouts in a conjoining room due to a lack of space and equipment. "If we didn't go into the other room, our groups would be, like, seven people," Kern said. 
Larson remains positive despite the lack of equipment and room. Looking on the bright side of things, he said, "It's good to see so many kids wanting to improve their skills."
About the Contributors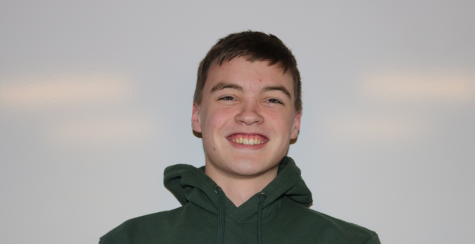 Drew Engler, Staff Writer
"A little interesting," "creative," and "well-rounded" is how sophomore Drew Engler describes himself. Engler chose to take part in journalism as he wanted...