Warming Up for All-State
Atlantic will host All-State auditions for band and choir on Saturday.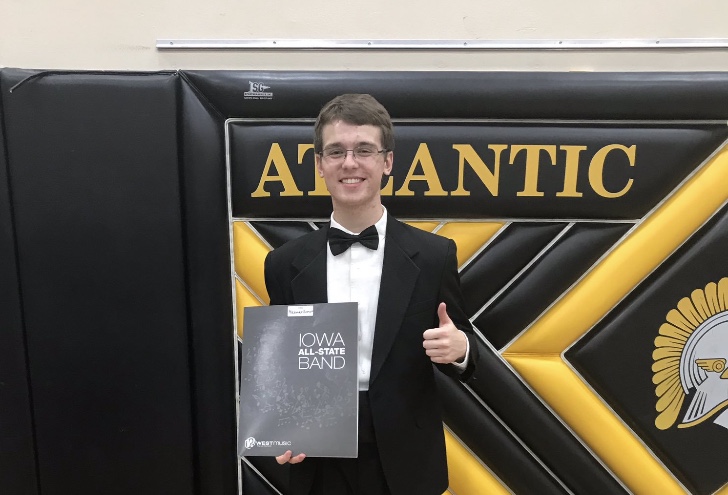 Atlantic will host band and choir All-State auditions on Saturday, Oct. 26. These auditions are hosted by Atlantic each year, as AHS is centrally located. Many students from AHS audition. This year, Atlantic will have 13 students auditioning for the choir and 15 students auditioning for the band. Two students from Atlantic who have made All-State in the past are auditioning again–juniors Lex Somers and Genevieve Martinez.
Somers made the All-State band on the tuba both freshman and sophomore years and will now be trying to make it a third. Although Somers has made it each time he auditioned, he said he has improved since his first try-out. "Freshman year I was still not very skilled in the technical field and I wasn't very good at some of the basics like buzzing and breathing techniques." Somers said he was the lowest-scoring tuba they accepted his freshman year, close to not making it but, "last year I took a few lessons with the tuba professor at ISU to hopefully improve on that stuff and I ended up being the highest-scoring tuba they accepted and getting 2nd chair overall."
Martinez auditioned for the All-State choir her freshman and sophomore year, making it sophomore year with no recall. She said she was thankful for making it outright. "When it was posted I was ecstatic and in disbelief. I had put in so much hard work with my group and all of the time we had spent practicing proved that we worked to make it."
This year, Martinez has a new group because the upperclassmen who sang with her the last two years graduated. Martinez said the hardest part of auditioning for All-State is the stress that you put on yourself. "I love singing and I like working on improving my musicianship. I want to show that I worked for that spot and I want to make it really bad." 
Also auditioning this year is sophomore Anna Havemeire. This is Havemeire's second year auditioning and she said she is looking forward to Saturday. "I'm excited," she said. "I enjoy getting to meet new people." Havemeire also said she enjoys getting to spend time with a group of people who share a similar interest, their love of singing.
The music department will be spending this week finalizing and perfecting many pieces with the 28 students preparing to audition. Somers said, "Who wouldn't look forward to getting to prove to everyone that you deserve all that you're amped up to be? In my opinion, now that I've set the standard by making it my freshman year, and my siblings set that standard for me when they made it three years, All-State is just a chance to prove that I'm still worthy of being thought of as a good tuba player. I don't want to let everyone down."
About the Contributor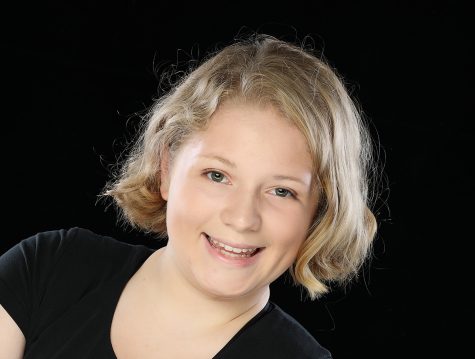 Molly McFadden, AHS Needle Editor
"Thank you! Thank you! Thank You!" echoed through the halls last winter as Molly McFadden prepared Meryl Streep's Grammy's acceptance speech for...