New Hallway at AHS
AHS' newest hallway connects the multi-purpose room to the gymnasium.
Hang on for a minute...we're trying to find some more stories you might like.
"About a year ago, the youth wrestlers came to Mr. Barber and myself to ask if it'd be possible to install a hallway, between the wrestling room and the gym," activities director Andrew Mitchell said. The coaches wanted it to be safer for their students, and the students wanted to be warm in the winter. With the installation of a new hallway in the months of June and July, they never have to go outside to practice. The youth team had raised some money, and with help from the booster club, the hallway was on its way to being built. The hallway in total cost about $40,000.
The hallway makes it not only safer for the students but also minimizes the dirt tracked into both the wrestling room and the gym. It also makes it easier to move the mats from the room to the gym for home wrestling meets. "Rain or shine, those things are getting moved." Mitchell is also excited for the cost-saving opportunities. "When you open a door to the outside, it lets the cold or hot air into the gym when fans leave, which can kick on the heat more or the air conditioner," he said. It's the same concept as the double doors at the front of the building. Mitchell said the construction of the hallway is fully completed, and it's available for use. "We kept the tape up until we could take a picture and have an opening for it," he said.
"It looks great, it looks like it's been there forever, they were able to match the colors and materials to the existing buildings very well," Mitchell said.
About the Writer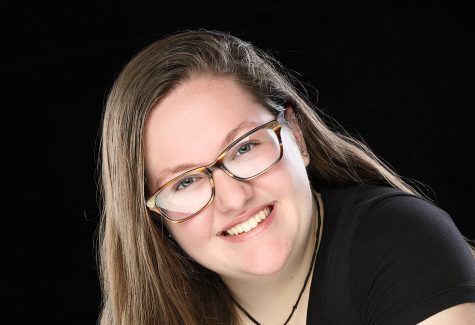 Anastasia Muell, AHS Needle Editor
It's difficult to find a more energetic, positive and kind girl than senior Anastasia Muell. She has dedicated the past three years of her life to excelling...