How Enrollment Affects Our School
A look into the new students of AHS and the rise in enrollment.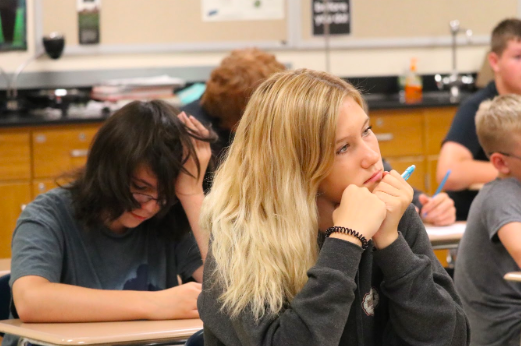 When the school year started, many noticed the hallways were filled with new faces. These new faces had everyone asking questions. "Where are you from? Why did you move to Atlantic? How many new students are there?" 
Atlantic High School currently has 424 students. By the numbers, there are 124 freshmen, 93 sophomores, 112 juniors, and 94 seniors. This year there are 21 new students at the high school. This number is up from recent years, considering in 2018 there were ten new students at the beginning of the school year. High school principal Heather McKay said it is important our enrollment continues to increase "as our student body continues to grow, we can offer more opportunities to students." McKay also said most rural school districts' enrollment is declining, so it is a good thing that AHS' is going up.
An article by School Mint said, "Across the U.S., America's school leaders are in the midst of district transformation due to flat or declining enrollment. Fewer students matriculating into and remaining in a district has a significant, and cascading impact on the health and efficacy of a school system. And most of the gut-wrenching decisions that follow shrinking enrollment are agonizing."
The rise in enrollment in our school brings good things with it. First and foremost, it helps our school district financially; more students means a bigger budget. This budget allows for new teachers, new classes, and more opportunities in the classroom. New students also offer a different perspective both in and out of the classroom.
About the Writer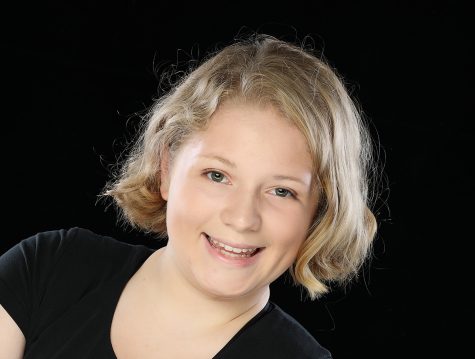 Molly McFadden, AHS Needle Editor
"Thank you! Thank you! Thank You!" echoed through the halls last winter as Molly McFadden prepared Meryl Streep's Grammy's acceptance speech for...