Servin' Up A New Volleyball Season
The Atlantic volleyball team kicked off their 2019 campaign at the AHSTW Invitational on Saturday.
Hang on for a minute...we're trying to find some more stories you might like.
With a roster full of experience and hopes for the new season, the Trojan volleyball team rang in the 2019 season with tournament play in Avoca. Going against a variety of different area schools from different conferences and classes, the Trojans were excited to test out their offense and skills.
The Trojans opened the day against Council Bluffs Thomas Jefferson. The Trojans snatched the opening set 21-16, but dropped the next two by the close scores of 16-21 and 11-15. Against Thomas Jefferson, Atlantic blocked the ball ten times. Freshman Aubrey Guyer led her team with six blocks.
Following the loss to Thomas Jefferson, Atlantic took on Riverside. Atlantic was able to stay in front of the Bulldogs, though only by a couple of points, creating a nail-biting match. The team outlasted their competition 21-18, 21-16. The win put the team even on the day. Atlantic put up seven total blocks, limiting their opponent's offense. 
Next up for the Trojans was an exciting duel with Earlham. Though they dropped the first set, Atlantic pushed through in the second, squeaking out a win, 22-20. It was all Trojans in the deciding set, where solid serving led the way to a 15-4 win. The team had nine aces in the victory.
After going 2-1 in their pool, the volleyball girls took on Hawkeye 10-conference team Denison-Schleswig in the championship bracket. The Monarchs proved strong, topping the Trojans in straight sets. Though Atlantic lost the match, ending their day at the tournament, it gave the Trojans a preview as to what conference competition would look like later on in the season.
With a 2-2 record, Atlantic left Avoca knowing what they need to improve on. At the end of the day, the Trojans totaled 49 kills, 88 digs, and 22 blocks.
About the Contributors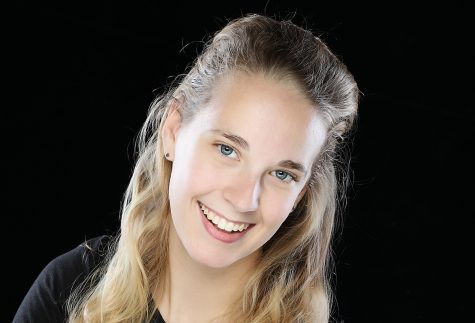 Hana Holtz, AHS Needle Editor in Chief
Hana Holtz, the lead editor of AHS Needle, assigns and edits stories for the school website. Holtz is the lead editor with 86 stories in total, the most...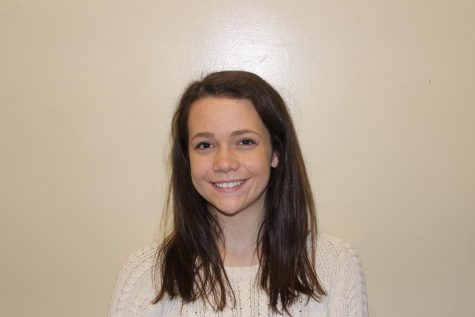 Kayla Mauk, Journalism Production Student


Atlantic High School sophomore Kayla Mauk, aka Kmauk4213, is a Journalism Production student. She has been involved in Student Council, AHS fuel,...