2019 Trojan Football Preview
After graduating eleven men, the Trojan football team looks to accomplish their goals this season.
The 2019 Atlantic Trojans football season is upon us. After finishing 4-5 last season, the Trojans look to have a bounce-back season in 2019. The Trojans had 11 seniors on the team last year. Then seniors were Connor Pellet, Nathan Behrends, Chase Mullenix, Zade Niklasen, Sam Granner, Benson Lin, Cooper Leonard, Kenny Jimmerson, Korben Peterson, Jordan Zarbano, and Logan Reilly. They all left big shoes for other players to fill.
The Trojans have nine seniors that are on the team this year: Sage Archibald, Conor Church, Zach Hart,  Zach Mathisen, Tyler Moen, Cayman Muzney, Nile Petersen, Cale Roller and Brandon Thompson. "The seniors have been great leaders, starting in the offseason summer workouts. They have continued to lead our squad on and off of the field," head coach Mike McDermott said.
"
Our seniors have a goal of leaving a legacy, and part of that legacy is qualifying for the playoffs."
— Coach Mike McDermott
The Trojans also have a lot of returning starters in their lineup this season. However, the Trojans have a change at quarterback with Chase Mullenix graduating last year. Sophomore Garret McLaren will command the huddle this Friday night.
The Trojans have nine opponents on the schedule this year, including Saydel, Creston, Clarinda, Harlan, Kuemper, OABCIG, Greene County, Shenandoah, and Red Oak. Their first game is against the Saydel Eagles on Friday, Aug. 30.
This is the final home opener at the original Trojan Bowl. There are four home games on tap, with five away games for the Trojans. Homecoming will be on October 11, against the Greene County Rams. The final regular season game at the original Trojan Bowl will be on October 18, 2019.
Head coach Mike McDermott talked about the goals that the team has for this year. "Our seniors have a goal of leaving a legacy, and part of that legacy is qualifying for the playoffs." The Trojans are looking to make the playoffs for the first time since 2011.
About the Writer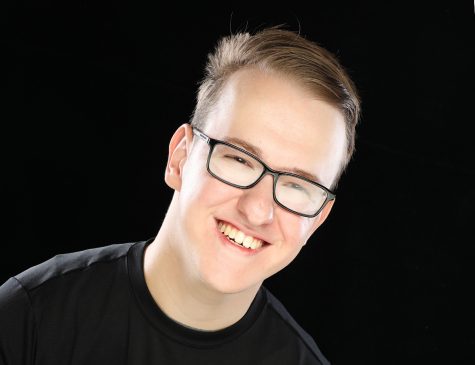 Connor Church, AHS Needle Editor
Connor (Churchy) Church, is a senior at Atlantic Highschool. He said he got into journalism from "people telling (him) to get into it to write the sports...