Tennis Girls Earn Two Dual Wins
The Trojans took on the Harlan Cyclones and Audubon Wheelers this week and came out on top in both.
Hang on for a minute...we're trying to find some more stories you might like.
The Trojans got their first dual wins of the season back to back, defeating Harlan and Audubon this week. Genevieve Martinez played #2 singles and #1 doubles both days, winning three out of her four matches. Martinez said, "We've been working hard at practice and we've had some good matches this week. Due to good communication, we were able to get some wins."
The girls traveled to Harlan on Monday, April 22, to take on the Cyclones. The Trojans came out on top with a team score of 6-3. Single wins came from #1 Hana Holtz, #2 Martinez, #4 Nellie Grooms, and #6 Olivia Engler. The final two wins of the day were attributed to the doubles teams of Holtz/Martinez and Tessa Grooms/Engler.
Tuesday's meet led the Trojans to another victory, defeating the Wheelers 5-4. The score stayed close the entire meet. Coming out of the singles matches the score was tied 3-3, with wins from Holtz, Martinez, and Engler. In doubles, Holtz/Martinez took a tough loss at #1, but #2 Molly McFadden/N. Grooms and #3 T. Grooms/Engler both came out with victories, securing the team's win. Engler said, "I was really excited after our win over Audubon because it's something that we worked really hard for. I look forward to playing more and hopefully winning more matches."

About the Contributors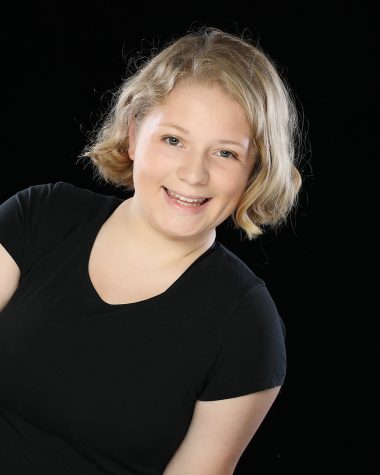 Molly McFadden, Editor
"Thank you! Thank you! Thank You!" echoed through the halls last winter as Molly McFadden prepared Meryl Streep's Grammy's acceptance speech for...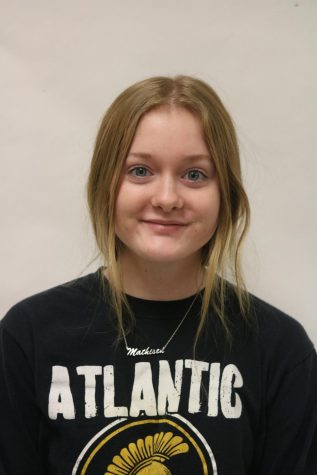 Dani Mathisen, Staff Writer
Dani Mathisen, a sophomore has been planning on where she wants to go to college and what she wants to do since eighth grade. She wants to go to a community...