Atlantic Boys Fall to #9 Monarchs
In their final showing of the season, the JV squad won 58-54, while the varsity team's winning streak was halted by Denison-Schleswig.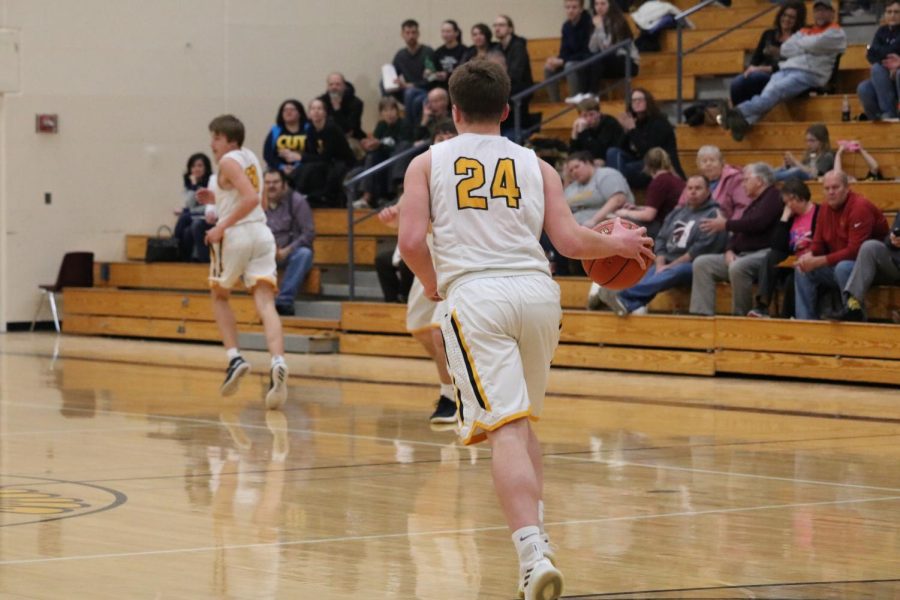 A successful Monarch team matched up with Atlantic on Thursday night in their second meeting of the season. Both teams tipped off in Atlantic with a winning streak attached to their names–the Trojans' stood at four games, while the Monarchs had won seven straight.
First up was the JV teams. The Trojans were able to win their final contest of the season, 58-54.
In their last meeting, a tough second half resulted in Denison-Schleswig snagging the conference win 64-50 over the Trojans. This time around, Denison-Schleswig was ranked ninth in class 3A by the Associated Press. Their record was 15-4 before playing the Trojans. Atlantic stood one game below .500 with a 9-10 record. Thursday night's game was an important one, as Atlantic and Denison-Schleswig would play each other again just four days later in Glenwood for the start of postseason play.
Coach Jeff Ebling sent out sophomore Skyler Handlos, junior Tyler Moen, and seniors Jalen Petersen, Chase Mullenix, and Logan Reilly to start the game. Following tip off, the two teams were neck-and-neck. In the second quarter, Denison-Schleswig began to pull away, and their lead expanded to twelve points. At halftime, the Monarchs were in front 34-22.
The Monarchs' lead would grow by seven more points in the third quarter thanks to an aggressive Denison-Schleswig defense. With ground to make up in the last eight minutes, the Trojans put together a game plan to attempt a comeback. Though Atlantic outscored the opposition in the fourth frame, they couldn't catch up to the Monarchs. In the last regular-season game for both teams, Denison-Schleswig topped Atlantic, 66-51.
Mullenix led the Atlantic team with 13 points, and Moen was right behind him with 12. The junior also grabbed 11 rebounds, giving him a double-double.
Trojan postseason action begins in Glenwood on Monday against Denison-Schleswig. Tip off is set for 6:30 p.m.
About the Contributor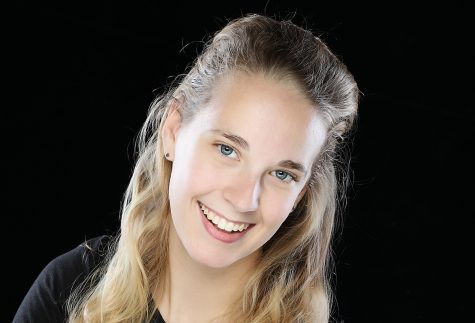 Hana Holtz, AHS Needle Editor in Chief
Hana Holtz, the lead editor of AHS Needle, assigns and edits stories for the school website. Holtz is the lead editor with 86 stories in total, the most...