Three Groups Advance to State Speech Competition
Students participating in ensemble acting, group mime and improv will perform next at the State competition on Feb. 2.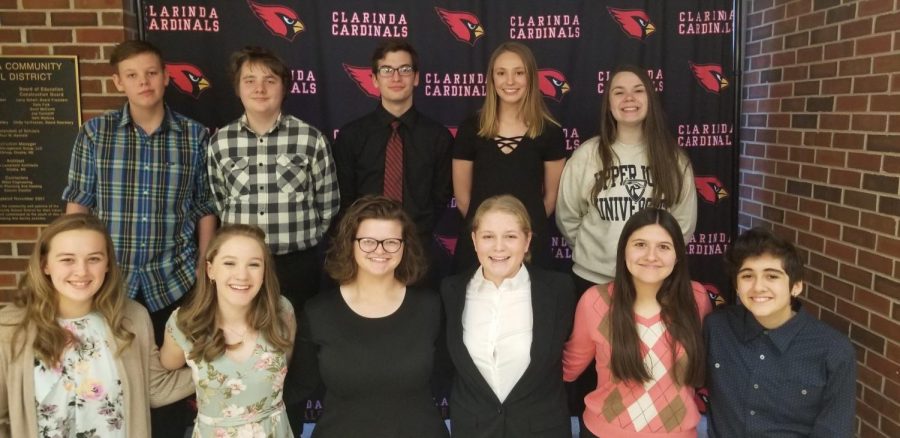 Three groups from the speech and debate team will advance to State after receiving one ratings at the District Large Group Speech Competition on Saturday, Jan. 19. Atlantic brought 11 students to Clarinda High School, participating in four categories. Genevieve Martinez, Molly McFadden and Halsey Bailey will advance to State in ensemble acting; Abigail Evans, Sarah Schorle and Troy Roach advance in group mime; and Roach, Olivia Engler and Katy Rothfusz advance in improv. Improv duo of Lane Muell and Brycen Erickson received a two rating and will not advance to State.
"
If you're thinking about doing speech or fall play, you should do it."
— Halsey Bailey
After the judge had "nothing bad to say" at the conclusion of their performance, Bailey said her group "thought we had a good chance of getting a one [rating]." Upon getting the results, Bailey said the group high-fived, and "I was proud of myself." The ensemble trio of Bailey, Martinez and McFadden performed a piece they had actually already done before in drama class the previous year, called "Hold For Three." After advisor Alex Bales told them they should perform it for speech, they decided to re-memorize it for competition purposes. "When you perform, you're in a classroom, so it's not that intimidating," Bailey said.
"If you're thinking about doing speech or fall play, you should do it," Bailey advises. "Don't hesitate. Just try out for it." Those who are interested can contact Bales or co-advisor Trisha Niceswanger. "I wish I would've done it before my senior year. I regret that."
The State speech competition will take place on Saturday, Feb. 2.
About the Writer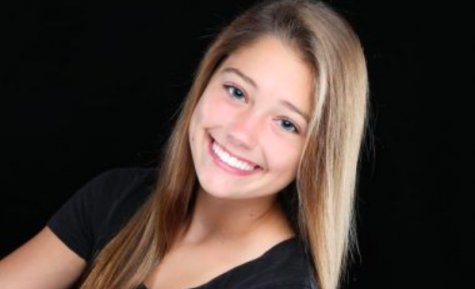 Ashley Wendt, Lead Editor
Journalism is a family affair for the Wendts, as Ashley Wendt's siblings got her involved in Journalism. Her brother Trevor was the first to join and...