Atlantic Girls Fall to Harlan at Home
A winless Harlan squad pushes past the Trojans.
Hang on for a minute...we're trying to find some more stories you might like.
The Trojan girls faced off against the Harlan Cyclones on Saturday night in the AMS gym. This matchup was for conference credit. Both teams played the night prior, with Atlantic suffering a loss to one of the Hawkeye 10's toughest–Denison-Schleswig–and Harlan was beat up on by St. Albert. Harlan arrived in Atlantic winless, while the Trojans held a record of 1-9. Both teams had not won a conference game yet this season.
The teams brawled back and forth throughout the first quarter. At the end of one, Harlan held the lead at 8-7. However, the second quarter is what would ultimately make a difference in the rest of the game. Atlantic was outscored by 14 points, as they watched Harlan put together a quality defense. At halftime, the Trojans trailed 27-12.
Coming out of the locker room, Atlantic outscored their opponent 15-10 in the third quarter, as they started to make up lost ground. The Trojans hung on all throughout the second half, but ran out of real estate and dropped their fifth conference game 48-34.
Senior Baylee Newell was the leading scorer for Atlantic with 17 points. Also, the hometown team nabbed 31 rebounds, the majority of which were on the defensive side. Almost every Trojan girl that competed in the varsity contest grabbed a rebound against Harlan.
Atlantic will get another shot against the Cyclones on Tuesday, Jan. 29 in Harlan.

About the Contributor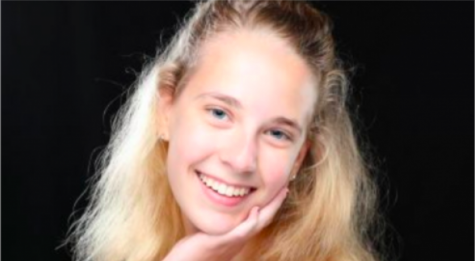 Hana Holtz, Editor
Hana Holtz is a member of the AHSneedle team, where she works with other journalists to keep the news website updated. "We work very hard," she said....