First Conference Game for Girls' Basketball
Atlantic loses both JV and varsity contests on the road.
In their first conference matchup of the season, the Atlantic girls trekked to Council Bluffs to play St. Albert on Friday night. Previously in the season, the Trojans played conference opponent Denison-Schleswig in a non-conference game. Friday night was the first conference-contest for many teams around the area, on both the girls' and boys' side.
After winning in their last two showings, the Atlantic JV group was hungry to add another W to the column. The Trojans competed with St. Albert all four quarters, but came up short 30-28.
Varsity tipped off after JV, and the Trojans hung tight with the Saints through the first half, as the score was tied 9-9 at the end of the first quarter and 19-18 at half. Coming out of the locker room, the two teams still continued to battle, but a few extra possessions found St. Albert in the lead 32-26 through three quarters.
However, St. Albert opened the fourth and final quarter with an 13-0 run, which ultimately decided the game. The Trojans put up five points after the opposition's 13-0 point spree, but couldn't make up any more ground. The Atlantic girls lost their first conference game of the season, 50-37.
Senior Alyssa Ginther made her way back into the lineup, as she subbed in for the varsity game. Ginther was out two games with a concussion.
Senior Baylee Newell led the way for the Trojans with 16 points. Junior Corri Pelzer slated six rebounds Friday night, all of which were defensive. Senior Heidi Williams was right behind her with five rebounds. Also, all eight varsity players claimed a steal. Pelzer snagged four steals on the stat sheet, and Newell had three.
The Trojan girls will get another crack at St. Albert on Thursday, Dec. 20 in the AHS gym.
About the Contributors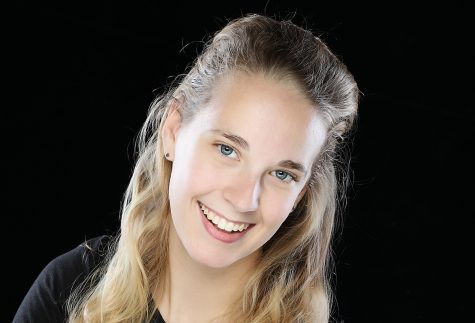 Hana Holtz, AHS Needle Editor in Chief
Hana Holtz, the lead editor of AHS Needle, assigns and edits stories for the school website. Holtz is the lead editor with 86 stories in total, the most...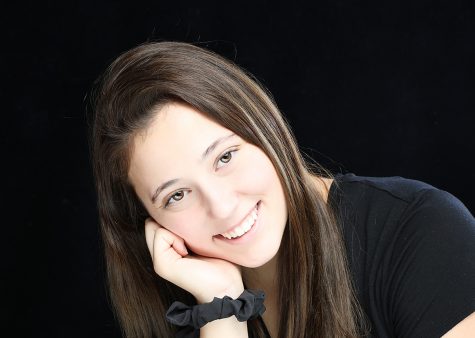 Anna Lowary, Social Media Editor
Junior Annamaria Lowary has been involved in journalism since her sophomore year, which is when the class is first offered to students. Lowary creates...