Wrestling Season Takes Off at Audubon
The Atlantic-CAM Trojans seized three victories at the double-dual in Audubon.
Hang on for a minute...we're trying to find some more stories you might like.
Trojan wrestling started out the season strong with three dual victories at Audubon on Thursday, Nov. 29. The team had solid leads over each of the competing teams, topping Griswold's 16 points with 64, Clarinda's 30 with 54 and Audubon's 10 with 66. Throughout the evening, the Trojans were able to pick up nine pins: three from sophomore Jaxson Bell, two from sophomore Steele McLaren, and one each from freshman Kadin Stutzman, junior Cale Roller, and seniors Kenny Jimerson and Chase McLaren.
However, due to open weight classes on the teams, 22 forfeits were given between the three duals with Griswold at nine, Clarinda at six and Audubon at seven. This amount caused three Trojans to leave without a chance to compete, including senior Connor Pellett (160), junior Aybren Moore (113) and sophomore Joe Weaver (120).
Other individual victories came from Roller over Nick Freund of Griswold in a major decision, 11-3. A major decision occurs when a wrestler has an eight or more point win over their opponent but under the 15 points needed for a technical fall. Freshman Garrett McLaren also won over Tyler Halloran of Clarinda in a decision, 8-4, which is a win under a difference of eight points.
The Atlantic-CAM Trojans quickly moved into the next competition with the Joe Fitch Tournament in Humboldt on Friday, Nov. 30. They will compete next on Tuesday, Dec. 4 at Creston High School vs. the Creston Panthers, AHSTW Vikings and Red Oak Tigers.

About the Writer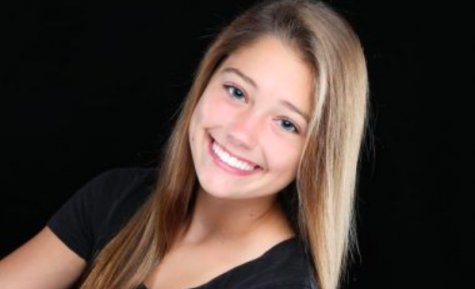 Ashley Wendt, Lead Editor
Journalism is a family affair for the Wendts, as Ashley Wendt's siblings got her involved in Journalism. Her brother Trevor was the first to join and...