Two Trojans Commit to Grand View
2019 graduates Chase McLaren and Matt Gearheart have committed to Grand View University.
Hang on for a minute...we're trying to find some more stories you might like.
After much consideration, seniors Chase McLaren and Matt Gearheart have announced their commitment to Grand View University to extend their respective athletic careers of wrestling and golf. Grand View is a Division 3 private liberal arts college in Des Moines, IA.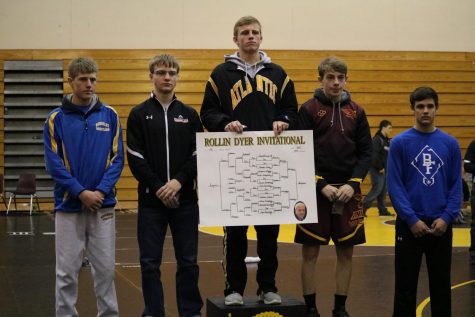 Wrestling since age four, McLaren said he made this decision because "when a program like Grand View wants you to be a part of it, it's really hard to say no." Out of other offers he had received, he also took the success of the Grand View program into concern. Only being a program for 12 years, the Vikings have already won seven national titles in a row and have a chance to gain an eighth this upcoming season. "That's just fantastic and I can't wait to be a part of that," McLaren said. Being in Des Moines would also grant McLaren many opportunities in the business world, which is his choice of major.
During the off-season, McLaren said he trains with the SWIFT (SouthWest Iowa Freco Training) wrestling club in Underwood, making the 40-minute drive three times a week. Looking towards the soon-approaching 2018-19 season, he hopes to win a State title: a goal of his for the past four years. "I'm going to put it all together this year and get it done." McLaren has been a State-qualifier every year during his high school career, finishing seventh at his last appearance.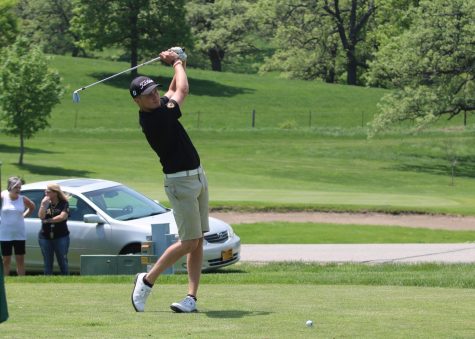 Gearheart has also been a multiple-time State participant in golf. "I've always wanted to golf in college, and it was just a matter of where I was going to go," he said. "Grand View just really appealed to me because it's a smaller campus in a bigger city." Another aspect in his decision was the fact that 2018 graduate Ben Renaud, a former teammate of his, is currently golfing for the Vikings, as well as the traveling opportunities that he will get and the "pretty awesome courses" the team plays. Gearheart would like to achieve First Team when he begins his college golf career and added that there is more preparation that goes into golf at Grand View. "It's a lot of chipping and a lot of putting, but I'm ready for it."
As far as his current golf career goes, Gearheart hopes to bring his team back to the State tournament this upcoming spring. He also hopes to qualify individually and place in the top three. Outside of AHS, Gearheart has participated in Iowa PGA Junior Golf and other tournaments through collegiate programs. He plans to major in business at Grand View and become a financial advisor.
Coaching each program at the University is Nick Mitchell (wrestling) and Chris Winkel (golf).

About the Writer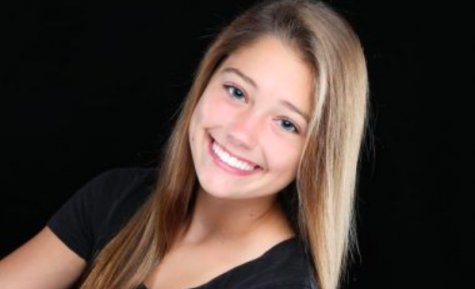 Ashley Wendt, Lead Editor
Journalism is a family affair for the Wendts, as Ashley Wendt's siblings got her involved in Journalism. Her brother Trevor was the first to join and...