NEWS BRIEF — It's Almost Time for "Almost, Maine"
Fall play will open Friday, Nov. 2.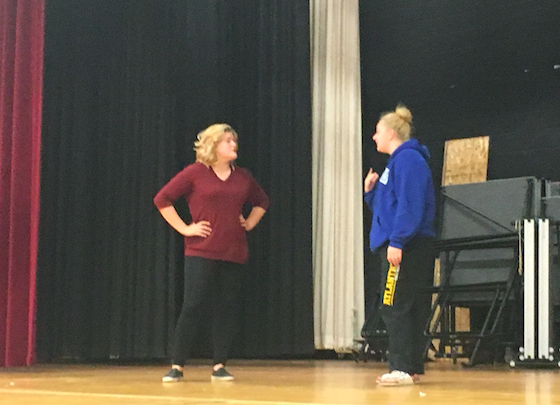 Hang on for a minute...we're trying to find some more stories you might like.
The posters are up! "Almost, Maine" will be performed on Friday and Saturday, Nov. 2 and 3, at 7:30 p.m. and on Sunday, Nov. 4 at 2:30 p.m. Tickets are $5 for adults and $4 for students. Activity passes will not be accepted.
The play takes place in the town of Almost, Maine, and each scene is set at the same time: 9 p.m. The characters live in the same town, but each one tells a different story.
This is Reagan Watson's second year of acting in the fall play. Watson said she decided to do it again because "It was a lot of fun."
The play is beginning to come to together as it gets closer to show day, according to Watson. "There are some things to work through, but it is going well."
Watson recommends students consider participating in next year's production because "you can become closer to people and you get to hear a lot of Bales' dad jokes."