Getting to Know the Class of 2018: Samantha Variano
Senior Spotlight featuring Samantha Variano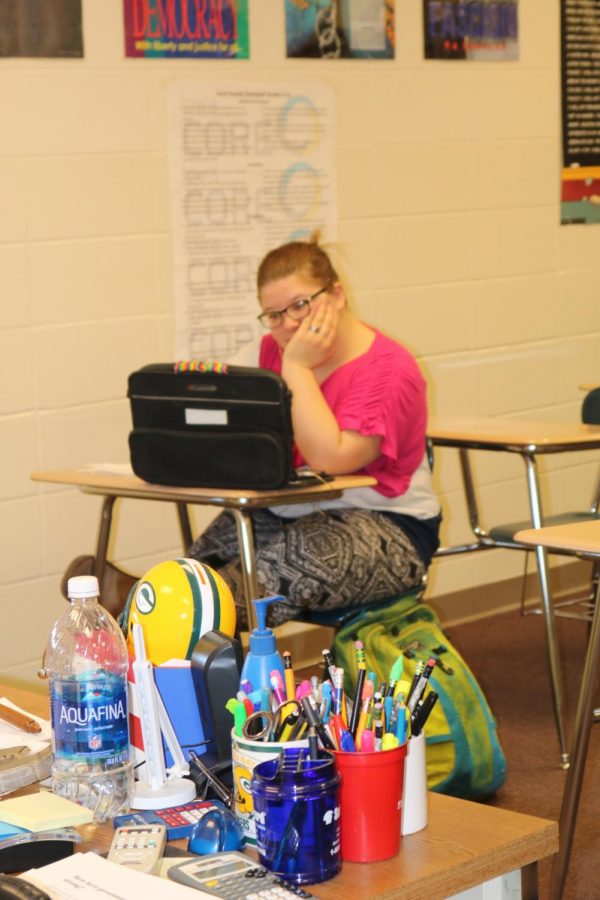 Samantha Variano's mother has had a huge impact on her life, and Variano said, "She taught me everything I know." Her mother works at Murphy's gas station and her dad works for an iron company. She has two older sisters, Autumn and Krista. "I'm the baby in the family," Variano explained.
Variano lives in the country and loves to ride her 4-wheeler around the yard. She has six dogs and five cats and has always liked animals. Variano had a duck named Larry for about two years. She loves relaxing at her house where she cooks and watches TV, and her favorite show is "Rosanne."
After high school, Variano plans to get a job. She would like to work both inside and outside. When she was younger she wanted to be a nurse because her aunt was a nurse in Council Bluffs.
A favorite school memory for Variano was when her teacher Mandi Brauer let her plant a flower for her mom. She did this as a junior and again as a senior.
When Variano turned 16 she said she realized she was getting older and the event made a big impact on her life. She is proud "just thinking about" graduation.