Trojan Track Competes at Drake Relays
Last week the Drake Relays were held in Des Moines on the 25th, 26th and 27th of April. The Trojans competed in nine events and placed top 8 in five of those.
The first event to run was the Distance Medley on Friday morning. The quartet of Zade Niklasen, Dillon Sonntag, Tyler Moen and Chase Mullenix ran a season-best of 3:32, breaking the previous school record by two seconds. That was also good enough for a fourth-place finish and medal.
Senior Gratt Reed ran the 110m hurdles and 400m hurdles. He placed fourth in the 110m hurdles with a time of 14.7 seconds and 10th in the 400m hurdles, finishing in 54.7 seconds.
Mullenix placed third in the 800m run with a time of 1:57.80. The 4×800 placed fourth and broke the previous school record by five seconds. That relay was made up by freshman Craig Allen Becker, Jaxson Eden, Zeke Whetstone and Mullenix.
To end the weekend, the 4×400, composed of Niklasen, Moen, Reed and Mullenix, competed in the finals and ran a time of 3:24, placing eighth and breaking yet another record, this one from 1968.
Other events to run for the boys were the 4×200 and the 4×100. The 4×200 placed 13th and the 4×100 placed 61st.
The girls sent the 4×100 relay to Drake. This relay consisted of Sydney Bean, Haley Rasmussen, Alyssa Derby and Charity Williams. They finished 63rd in a time of 52.52 seconds.
Leave a Comment
About the Contributor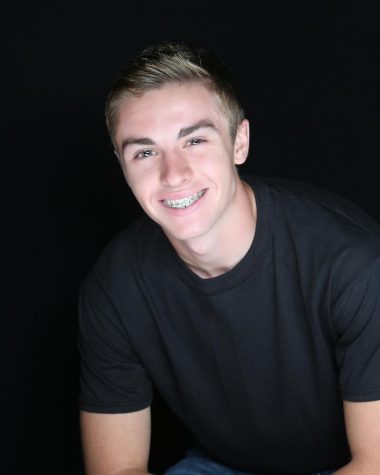 Dillon Sonntag, Editor
Senior Dillon Sonntag has been a part of the journalism team as an editor for three years. Most of these stories consist of sporting activities. Sonntag...