Getting to Know the Class of 2018: Sydney Bean
Senior Spotlight featuring Sydney Bean
Hang on for a minute...we're trying to find some more stories you might like.
Sydney Bean is an artist and a runner. She enjoys crafts such as drawing, painting and other things she finds on Pinterest. The project she is most proud of is a colored pencil drawing of a metamorphosis deer, which won an all-conference award in the 2017 Spring Hawkeye 10 Art Show.
Bean has made a total of 12 works, each taking between one to two months to create. "I'm a very slow worker," she said, explaining that she could be backed up three projects at a time. Her favorite things to do are colored pencil drawings, charcoal or "anything very detail-oriented." However, Bean said she isn't a fan of painting or oil pastel.
Her artistic influence came from her grandmother. "My grandma is a very talented artist. She loves to paint but I think I took her gene as being an artist and was interested in it as long as I can remember," Bean said. She and her grandma are the only ones in her family who have such a passion for art and they used to work together on projects. Now, since they have such different styles of art, they don't collaborate much anymore.
Another aspect of her life Bean enjoys and takes pride in is track. During her sophomore year, Bean qualified for State in the distance medley running the first leg, which is 200 meters. The other members of the relay included Taylor Hansen (200m), Lexi Freund (400m) and Tiffany Williams (800m). State track takes place at Drake University at the "Blue Oval." Bean said her favorite part of the experience was "the adrenaline rush." According to Bean, the best feature of track as a whole is "the teamwork and how supportive everyone is of everybody running."
Running the 4×100 meter relay is what Bean enjoys the most. "It's super quick and you have to get everything down to the millisecond with your hand off. Just the timing of everything is a huge rush," Bean said. Her least favorite thing about track is either the weather or conditioning at the beginning of the season.
Bean's future plans are to attend Northwest Missouri State University to enter into a pre-vet program. She chose this college because she wanted to go to veterinary school but didn't want to go to a large school. "This was the next best thing," Bean said.

About the Writer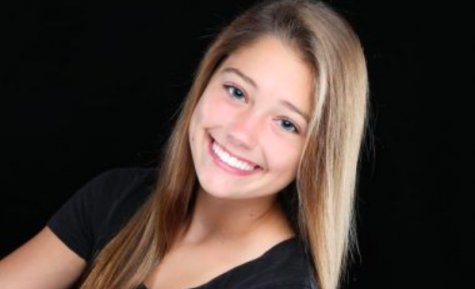 Ashley Wendt, Lead Editor
Journalism is a family affair for the Wendts, as Ashley Wendt's siblings got her involved in Journalism. Her brother Trevor was the first to join and...