NEWS BRIEF – Pellett wins Grain Production Award
Winners advance in October to the National FFA Convention.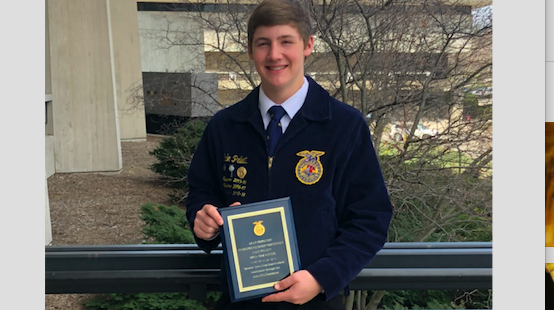 Hang on for a minute...we're trying to find some more stories you might like.
Senior Cale Pellett won the State FFA proficiency award for Grain Production on Tuesday, March 23, at the State FFA Convention held in Ankney. Pellett will compete at the National FFA Convention in October. According to the press release, Pellett has 47.6 acres in corn/soybean rotation production. Pellett has also learned to crop scout, market grain, and operate planting and harvesting equipment. In the next five years, Pellett plans to buy his own land and farm.
Pellet said he is proud of "the fact that I expanded my rented farmland." He said he started in 2014 and has "grown it quite a bit."