Trojan Boys win Monarch Relays
Hang on for a minute...we're trying to find some more stories you might like.
On Tuesday, the girls' and boys' track teams traveled to Denison for the Hawkeye Ten North meet. The boys took first and the girls brought home second place.
There were two records broken during the meet by the boys. The events were the Sprint Medley and the 4×800 m run. Junior Chase Mullenix anchored the 4×800 with a 1:56.9.
Senior Jaxson Eden placed first in the 1600 meter run with a time of 4:42 and Gratt Reed won the 400 hurdles, finishing in 56.78 seconds.
The next meet is Monday, April 2, in Glenwood.

About the Writer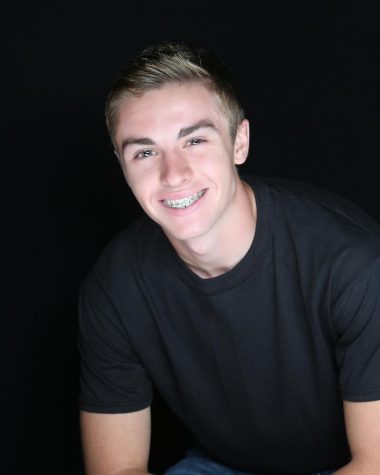 Dillon Sonntag, Editor
Senior Dillon Sonntag has been a part of the journalism team as an editor for three years. Most of these stories consist of sporting activities. Sonntag said his favorite story he's  written so far is "Meet the Freshman Basketball Team" when he was a sophomore. He enjoys journalism because of the "freedom to do whatever you want."
Sonntag said he looks up to 2017 AHS graduate Kyle Nelson because he is "a positive role model, and he is always trying to make me a better person." He also likes fellow senior Ben Renaud, who he claims to be his best friend. If Renaud or any of Sonntag's friends had to describe him, Sonntag believes they would say an athletic and that he's an "overall good guy to be around." If he had to describe himself though, he would say, "I'm responsible and trustworthy."
Sonntag is currently involved in track, football, and journalism. When not participating in extracurricular activities, he pictures a perfect afternoon as "sitting at home watching college football," preferably the Iowa Hawkeyes. Although he prefers sitting at home watching sports, Sonntag still loves participating in them, saying, "I would never give up my athleticism." Along with his athletics, he would never want to give up his bed.
If there was one food he had to eat for an entire year, it would be steak. Steak isn't the only food he likes though. "Over the summer I baked some cookies," Sonntag said. Other than cooking, another talent Sonntag wishes he could acquire is to "read people's minds."
Sonntag said, "My wallpaper (on phone) is a photo of me standing on the football field. It shows patriotism because of the flag in the background, and inspiring because of the angle and lighting it's taken at. It's a really cool pic." The photo was taken by editor Taylor Hansen. One thing many people don't know about Sonntag though is that "in 6th grade, my duplex got smoked out by my neighbor's house fire."
Profile written by: Tyler Moen and Emma Templeton