Piano Classes Offered at AHS
The course is offered spring semester to all interested students.
Hang on for a minute...we're trying to find some more stories you might like.
At AHS, Jennifer Gaesser is best known for her work with the choir students. Gaesser can now be known for an additional role: teaching students to play the piano. She has been teaching this class for three years now. The class meets eighth period in the choir room and additional individual practice areas are provided. The students are also able to come in during their study halls and free time to practice if they want.
"
I thought this would help."
— Olivia Engler
According to Gaesser, "All the students are on a different pace." The first three weeks they start learning with each other, then from there, they are on their own. As they go on by themselves, they evaluated on their progress with tests. 
This year there are four students in the piano class: freshman  Olivia Engler, sophomores Cayman Muzney and Ethan Madsen and senior Lexington Grooms. Right now they are all doing well, said Gaesser.
Engler said, "I have a piano at home but I didn't have formal instruction so I thought this would help." Right now Engler is working on two pieces for Solo and Ensemble Contest. Her first piece is called "The First Snow of Winter," and her second piece is called "Ho-down."
The course is a one time class during the spring semester. Anybody can join. Students can participate even if they are not a part of band or choir. Gaesser said she teaches it for the skill set and because Atlantic doesn't have that many people that teach piano in town. Students who are interested in learning can try Gaesser's class. Students in choir or band can use it for Solo and Ensemble Contest, like Engler. And others can use it for their musical futures.

About the Writer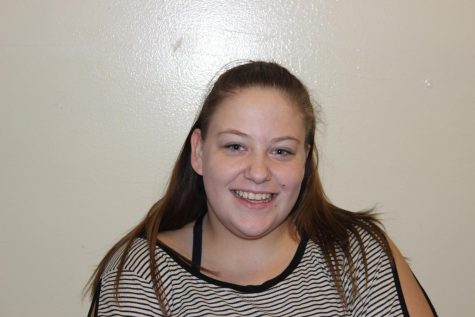 Hannah Anstey, Journalism Production Student
Junior Hannah Anstey enjoys the photography aspect of journalism, especially sports and musical events. She is also involved the Diversity show choir,...