Getting to Know the Class of 2017: Alexander Williams
Senior spotlight featuring Alex Williams.
Hang on for a minute...we're trying to find some more stories you might like.
Atlantic native Alex Williams has been involved with many sports including track, soccer, football and basketball, but that's not all Williams is involved with at AHS. The busy senior is also involved in speech and debate, as well as choir and show choir, but choir is his favorite "hands down."
It was during choir he had his favorite high school memory; show choir blast freshman year. "As a freshman, I just thought it was the coolest thing to be a part of." Williams participated in choir and show choir all four years of his high school career.
When he was younger, Williams planned on becoming a chiropractor, but since then, his plans have shifted. He now plans on attending Wartburg college and majoring in music therapy with a minor in psychology. "I thought about what I love to do, and figured I might as well do it for the rest of my life."
Williams also has some advice for underclassmen: "Never let someone jurisdict what you want to do. There are a lot of things I wish I would've done earlier, but because of what people thought of me, I didn't."

About the Writer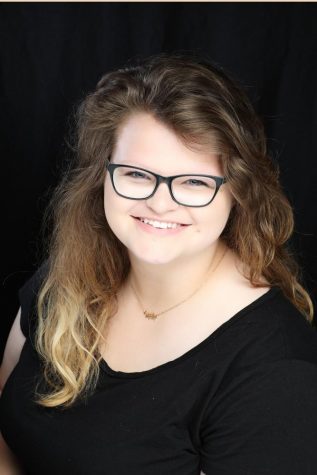 Sarah Schorle, Javlin Junior Editor in Chief
Junior Javelin Editor-in-Chief takes a lot of work for Sarah Schorle. Her favorite aspect in journalism is being able to work independently, but also together to create "one big vision." A project she is most proud of is setting up Trojan Tries for the Eye of the Needle. In addition to journalism, her activities include...