Girls Golf Advances to the State Tournament
GIrls golf wins by 26 strokes.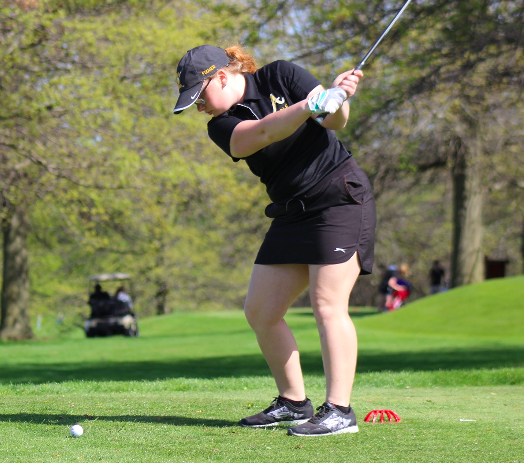 The girls golf team won the Regional Final to advance to State, and try and defend their title. Although it wasn't their best team score they still managed to beat the second place team by 26 strokes shooting a 361.
Two Trojan golfers placed in the top five. Those two girls were senior Brooke Newell and sophomore Alyssa Ginther.
Coach Kathy Hobson was happy to see the girls win and get another chance to win a state title. Hobson was expecting her team to play a little better, but overall was glad they got the win. One thing that stood out the most to Hobson were Seniors Brooke Newell and Sarah Fixmer both carded two birdies on the day, and Mckenna Den Beste had one.
The girls golf with play May 30-31 at Lake Panorama National Golf Course.